3DS - First hands-on impressions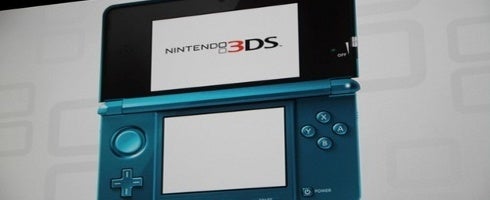 Seems like it's all the rage at this year's E3 to – in some cases, literally – ascend mountaintops and shout about "the future" and "changing things forever." Nintendo, on the other hand, let its hardware speak for itself.
Fortunately, we're happy to report that the dog with the quietest bark also has the strongest bite. The 3DS is a tiny marvel, and we were able to get a feel for it shortly after Nintendo's press conference. Unfortunately, no games were on display at the time, probably to minimize the amount of time each attendee spent gawking at the console. But enough about that; onto the impressions!
First things first: the 3D works. And it's real 3D, too. Cyclopses rejoice! Red/blue glasses are dead to us. The demo reel we were shown displayed multiple Nintendo worlds and characters rendered in full 3D. Link, Mario and Yoshi, Samus, a few Pikmin and a host of other Nintendo mainstays sprang from the screen, each one about up to par with his/her Wii counterpart, graphically speaking.
The 3D slider's also an interesting bit of tech, allowing for different levels of 3D depending on your preference. If having Bowser practically jab you in the eye is giving both Mario and you a headache, scale things back a bit. Or just turn off 3D altogether. The image remains crisp and clear regardless.
The other highlight of Nintendo's cannonball into the crowded 3D pool is its analog stick. Unlike the PSP's imprecise, at-times-painful analog nub, the 3DS' variation on the theme feels fantastic. Its mushroom-top thing (what do we call those, anyway?) is smooth and comfortable, and it's miles wide compared to the PSP's comparatively miniscule amount of real estate. Its range of motion also feels great.
Other than that, the 3DS follows in the footsteps of its predecessors. Its size and shape ensure that your DSi case won't be out of a job just yet, and it feels roughly the same when held. Obviously, though, that's not a bad thing. So, the bottom line: it's awesome. We're gushing so hard that a puddle's formed beneath us. With any luck, we'll catch a Nintendo rep/model off guard and steal one try out a few games before the day's out. We'll make sure to hide out in Mexico for a while let you know as soon as we do.