Temtem evolutions: how do they work?
If levelling up and evolving creatures is your jam, then you'll want to get stuck straight into Temtem.
When deciding to evolve your Temtem, there are two core components you'll need to consider: the stats of both the base and evolved version and, of course, what they're gonna look like. Like Pokemon, there are plenty of Temtem that will evolve once you reach a certain level and will have two evolutions. Some Temtem won't evolve, whereas others evolve only once or require a special item to do so, so it's worth knowing who turns into what and when or how.
We'll take a look at all the starter Temtem evolutions here, as well as take a closer look at the different evolution stages.
How do Temtem evolutions work?
Temtem is strikingly similar to Pokemon in that the majority of creatures will evolve as they level up. You can cancel your Temtem's evolution by pressing B if you like their current stats or looks better. As Temtem evolve, their base stats usually improve and they'll be able to learn new Technique Courses for use in combat.
Most Temtem will have either two or three stages of evolution, though Meta-mimetic Temtem evolutions introduce a rare fourth stage, where your creature can evolve into different final forms in certain conditions. The easiest way to evolve your Temtem quickly is to use them in battles, so make sure you have your favourites lined up and ready to go.
Temtem starter evolutions
As this is a Pokalike game, there are three starter Temtem for you to choose from: Houchic, Smazee, and Crystle. You can check out their type in our Temtem Beginner's guide here, which should help you choose a starter if you haven't already. Each of these starters has three evolution phases, but we only know of two so far.
We've listed at what level each starter Temtem evolves at below, as well as the accompanying stat changes and evolutions. As it stands, there's a soft level cap around level 48, which means there's a bit of a wait before you can reach the next stage of evolutions. Three more islands are due to appear later in the early access period, with more story and evolutions being added.

Houchic:
At level 29, Houchic evolves into Tental, who has better speed and special attack stats.
HP: 41
Stamina: 51
Speed: 76
Attack: 42
Defence: 50
Special Attack: 81
Special Defence: 62

Smazee:
Once Smazee reaches level 29, they'll evolve into Baboong. This Temtem has a high attack and speed, which is quite a deadly combo.
HP: 54
Stamina: 61
Speed: 75
Attack: 79
Defence: 51
Special Attack: 41
Special Defence: 41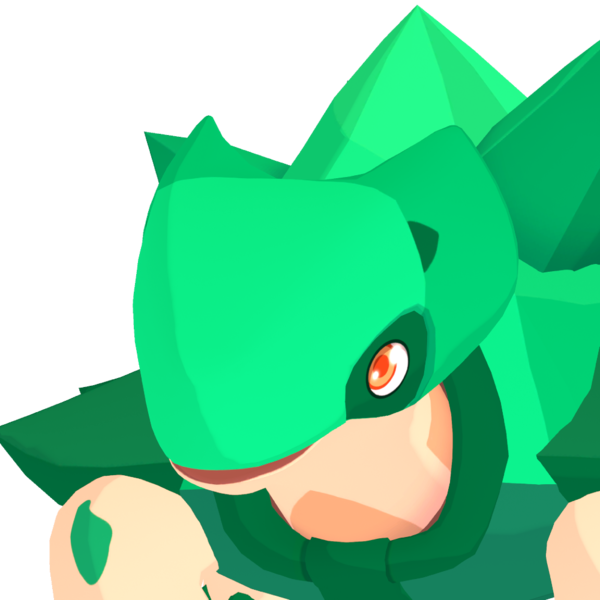 Crystle:
Finally, Crystle will evolve into Sherald at level 30. It has the highest health out of the three starters, with decent defence and attack stats.
HP: 68
Stamina: 45
Speed: 43
Attack: 69
Defence: 78
Special Attack: 51
Special Defence: 48
You can check out our beginner's guide for more tips on the best team to build early on and what types of Temtem are available to catch.