15 European gambling regulators team up to address loot boxes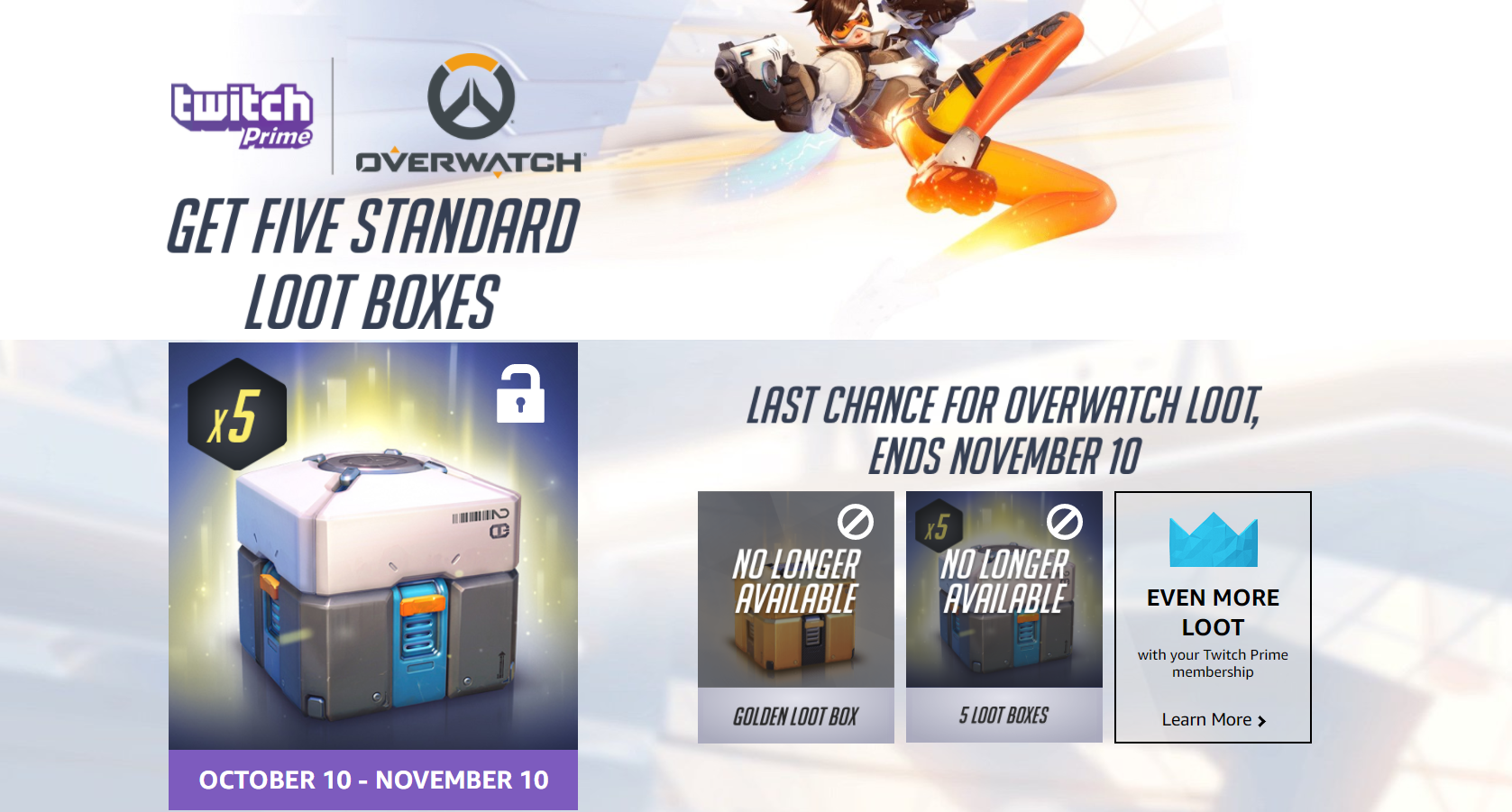 A collaboration between European gambling regulators and the Washington State Gambling Commission are taking a close loot at loot boxes.
The debate over loot boxes has absolutely heated up in recent weeks: Belgium has effectively outlawed the practice while 2K Games encouraged fans to contact local governments about bringing them back. In response, 15 European gambling regulators and one United States commission will work together to "address the risks created by the blurring of lines between gaming and gambling".
As reported by Eurogamer, this collaboration was signed by representatives of the United Kingdom, France, Ireland, Spain, and one US organization - the Washington State Gambling Commission. The announcement of this partnership comes directly from the 2018 Gambling Regulators European Forum.
Interestingly, this group's primary concern isn't even loot boxes. Its primary concern is "tackling unlicensed third-party websites offering illegal gambling linked to popular video games", such as CS:GO skin betting. "Unlicensed websites offering skins betting can pop up at any time and children could be gambling with money intended for computer game products," chief executive of the UK Gambling Commission Neil McArthur said in a statement.
That said, regulators do intend to force publishers to comply with national gambling laws in cases where they could apply. "We encourage video games companies to work with their gambling regulators and take action now to address those concerns to make sure that consumers, and particularly children, are protected," McArthur continued.
This collaboration hasn't taken a direct action just yet, leaving such matters to national governments. But it is a sign that loot boxes are becoming a major focus of international regulators. The question is whether publishers are willing to work with gambling commissions on the issue, which EA proved is not guaranteed.
The full list of signatories is included below:
Austria: Alfred Hacker, Director, Federal Ministry of Finance
Czech Republic: Karel Blaha, Director of the State Oversight Over Gambling Department
France: Charles Coppolani, Chair of the French Online Gaming Regulatory Authority
Gibraltar: Andrew Lyman, Executive Director, Gambling Division, HM Government of Gibraltar
Ireland: Brendan Mac Namara, Principal Officer, Gambling Policy Division, Department of Justice and Equality of Ireland
Isle of Man: Steve Brennan, Chief Executive, Gambling Supervision Commission
Jersey: Jason Lane, Chief Executive, Jersey Gambling Commission
Latvia: Signe Birne, Director of Lotteries and Gambling Supervisory Inspection of Latvia
Malta: Heathcliff Farrugia, Chief Executive Officer, Malta Gaming Authority
The Netherlands: Jan Suyver, Chair of the Board of Directors of the Netherlands Gambling Authority
Norway: Henrik Nordal, Director Deputy General, Norwegian Gaming Authority
Poland: Paweł Gruza, Undersecretary of State in the Ministry of Finance
Portugal: Teresa Monteiro, Vice-President of Turismo de Portugal, I.P
Spain: Juan Espinosa García, CEO, Directorate General for Gambling Regulation
Washington State: David Trujillo, Director, Washington State Gambling Commission
UK: Neil McArthur, Chief Executive Officer, UK Gambling Commission