1 vs 100 may return on Xbox Series X, according to Phil Spencer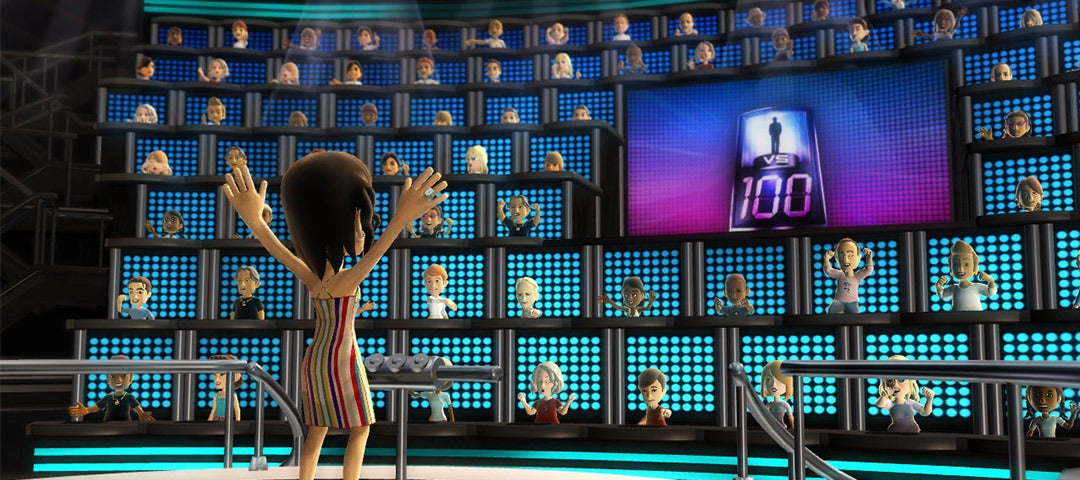 Xbox boss Phil Spencer mentioned that fan-favorite multiplayer game 1 vs 100 could potentially make a return on the Xbox Series S and X.
During an official FanFest live stream on Friday, Spencer made some interesting comments about Microsoft's plans to revive a trivia game "from [the company's] past".
As mentioned over on VGC, Spencer commented on the potential revival during a stream that was supposed to run alongside a quiz. Technical issues killed plans for the quiz, but Spencer still appeared on the stream and teased the re-introduction of the popular game.
"Maybe we should even be building our own trivia game, like from our past, that allows people to play a trivia game more often, maybe that could happen…" Spencer teased as he was apologizing for the technical issues.
1 vs 100, which launched for the Xbox 360 back in 2009, was pretty popular – it was downloaded by over 2.5 million people during its lifetime.
1 vs. 100 Live was a live game in which 101 Xbox Live users would play together, with one player randomly selected from those signing in to compete against a "Mob" formed from the rest of the players. It ran for two seasons, and localized versions of the game ran in the US, UK, Canada, France, and Germany. People loved the quiz game, but in 2010 the idea was shelved.
Spencer has previously noted that the game could return, too. In an interview with Stevivor in 2019, the Xbox boss noted "we should do it again", though he also noted that the format of the game is owned by a game show company.
"But I'll say [Matt Booty] and I have had a lot of discussions about the idea, whether it's that IP specifically or just the idea of what it was, is something that we'd love to go do," Spencer noted.
Our very own Alex Donaldson noted that this game should be brought back for the next generation earlier this year – let's hope Spencer and Booty are thinking the same way.