Microsoft pulls plug on 1 vs 100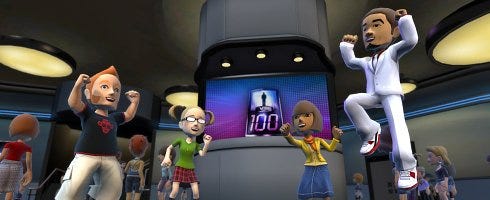 Microsoft's announced it's canceled 1 vs 100 for Xbox Live.
more
The game was downloaded 3 million times, played by 114,000 Live users in the US and 81,000 users in the UK and Republic of Ireland during its time in Beta, but that didn't seem to be enough for MS.
"When we started on this journey, we knew we were creating an entirely new genre of entertainment that would be a continually evolving concept," MGS GM Dave McCartney told Kotaku.
"We're very proud of the '1 vs 100' team and their accomplishments, and are excited to apply what we've learned to future programming."
MS says the dev team behind the game is now "focusing their skills and applying the technology used to develop '1 vs 100' to new projects that will be unveiled in the future."
And that's the end of that chapter.