Ys Online: The Call of Solum handing out closed beta keys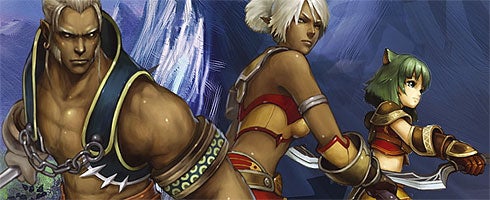 Ys Online: The Call of Solum is about to go into a second closed beta, and you can be a part of it.
The test goes live this month, and will include new features such as new class specializations, a raised level cap of 40, a PVP system, four new instances and three new dungeons.
Keys are limited, and can be grabbed from the Key to Play website or Ys Online official site.
Press release below.

Ys Online: The Call of Solum - 2nd Closed Beta Signup!
* You can now apply for a Closed Beta Key
* New features available
* Brand new Ys Online website
Starting now, you can register your interest in taking part in the Ys 2nd Closed Beta. The keys to test the game are limited and are restricted to the list of supported territories. Go to Ys Online website, choose your language and press the 'Join the Beta' button to apply.
The 2nd Closed Beta will be live on April. This new phase will include various new features, such as new class specializations and a raised level cap, up to level 40 instead of 30. Amongst some of the more important changes you'll find the activation of the PVP system and some new maps: 4 more instances and 3 instance dungeons.
While you wait to find out what new contents the 2nd Closed Beta will bring, Key To Play has launched a complete new website, available in 4 languages, with a brand new design.
Ys - Call Of Solum
Call of Solum is an MMORPG based on the famous Ys series, created for the Japanese company Falcom. Since its first title for 8 bits, already turned into a classic, several manga series, OAVs and even novels have been stemmed. This time, Falcom and CJ Internet are joining to present Ys - Call of Solum, the new title of the series turned into an online videogame that follows the anime style, so characteristic in the entire saga.
Ys - Call of Solum arrives in Europe thanks to of Key To Play.
With Man of Wings' ascent to the sky, chaos reigned in the continent of Eresia. The central region known as Europe was divided into two enemy realms: Romun, dominating the centre and south of the region and Etruria, in the north.
After one hundred years of constant battles all over the continent, several kingdoms fell, one after the other, against the fearful monsters emerging from the chaos. This way, 12 soldiers of different races, Eresians, Kimoans and Afrocans, joined Grey the hero, to defeat the monsters and establish a new empire under the name of Romun all over the continent.
Key To Play
Key To Play is a new online videogame portal of different genres, created in 2008 with the aim of bringing great international titles to the European market. With several offices in Europe and Asia, Key To Play is offering offers online players a large network of support and development possibilities. All this with one goal: to be able to give the best quality and playability.
Currently, the titles are launched in 4 languages simultaneously, English, French, German and Spanish, to offer more convenience to the players.
Key To Play has committed, up to now, to two titles, Priston Tale 2: The Second Enigma and Ys Online - Call of Solum.
For further information you should contact: