XSeed at E3 - Fragile, JU-ON, Flower, Sun and Rain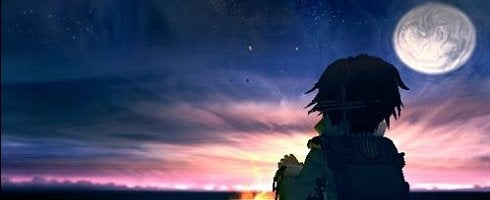 XSeed has announced its E3 line-up and it includes two new games in development for PSP called Lunar: Silver Star Harmony and Half-Minute Hero.
Here's the full thing:
Lunar: Silver Star Harmony - Fall (PSP)
Half-Minute Hero - Fall (PSP)
FRAGILE: Farewell Ruins of the Moon - Winter (Wii)
Arc Rise Fantasia - Winter (Wii)
Flower, Sun, and Rain - June 16 (DS)
JU-ON: The Grudge - October (Wii)
Little King's Story - July (Wii)
Ragnarok Online - Winter (DS)
Valhalla Knights: Eldar Saga - Summer (Wii)
Details for each game are presented in the press release below the jump.
Torrance, Calif., (May 29, 2009)—XSEED Games today announced that Lunar: Silver Star Harmony and Half-Minute Hero, both for the PSP® (PlayStation®Portable) handheld entertainment system, are currently in development and will be among the company's E3 2009 lineup. XSEED Games will showcase titles for the PSP as well as both Nintendo platforms, the Nintendo DS™ and Wii™, at E3 2009 which will be held at the Los Angeles Convention Center from June 2nd-4th.
"This is going to be an especially exciting showcase for XSEED Games as we just announced new titles that represent what our fans have been asking for," said Jun Iwasaki, President of XSEED Games. "We are especially excited to be releasing them in the North American market and look forward to supporting our growing fan base."
XSEED Games will be showcasing the following titles during E3 2009:
Lunar: Silver Star Harmony PSP
While everything is calm on the surface, the world of Lunar is slowly devolving into chaos. The legendary Dragonmaster Dyne and his faithful companions have faded into obscurity only to have a shadowy figure known as the Magic Emperor begin to wreak havoc on the world created by the Goddess Althena. Meanwhile, in a small, humble village far removed from the turmoil in Lunar, lives a young man named Alex. As one who idolizes the legendary Dyne, Alex dreams of one day becoming the next Dragonmaster and matching the accomplishments of his life-long hero. Egged on by his childhood friend Ramus and with his adopted sister Luna in tow, Alex heads off on what seems to be a meaningless adventure, unaware that it would be the first step in an epic journey with the fate of the entire world at stake.
Since it debuted over a decade ago, Lunar: Silver Star Story has continuously captivated fans with its timeless tale of love, betrayal and redemption, expertly woven into its involving gameplay and cinematic presentation. The classic masterpiece has now been reborn on the PSP as Lunar: Silver Star Harmony with all new graphics, added gameplay features, and a re-mastered soundtrack so a whole new generation of fans can experience this legendary first entry of the Lunar universe, while added story elements are sure to intrigue returning fans alike. This title is being developed by Game Arts and is scheduled to be released Fall 2009 exclusively for the PSP.
Half-Minute Hero PSP
For centuries, an epic battle between humans and evil lords has been raging and destroying everything in its path. The civilized world is under attack by the relentless evil lord and all that remains are ruins of castles and the bodies of faithful knights who once proudly protected them. Throughout time, heroes and legends have risen above the chaos, only to eventually disappear into the ashes. As the last wandering sage and final hope for humanity, it is up to the protagonist to somehow transcend time and death to unite these legends and their unique powers in one last battle against the Ultimate Evil Lord.
An unorthodox approach to traditional RPGs, Half-Minute Hero combines adventure, an epic storyline, legendary characters and a punishing countdown clock to destruction, to create an adrenaline pumping experience that will blow past conventional fantasy games. Choose between four modes of accelerated gameplay, each complete with original quests, enemies and attacks. Hero Mode consists of random battles with classic RPG leveling-up elements, Evil Lord Mode involves a high degree of strategy to summon the appropriate monsters against the varying oncoming enemies, Princess Mode involves fast-paced shooting action as you guide the princess safely to and from her castle, and Knight Mode challenges the player to protect the sage in any way possible, including carrying the sage away from danger, clinging to monsters to halt their movement, or even throwing yourself at enemies to cause physical damage. Each of the gameplay modes contains 30 stages in which players have 30 seconds, or a half-minute, to complete their tasks. Retaining the charm inherent in classic RPGs, Half-Minute Hero is a breakneck foray into an ancient land of monsters and magic, 30 seconds at a time. XSEED Games partnered with Marvelous Entertainment USA to secure the North American rights to publish and distribute Half-Minute Hero. This title is being developed by Opus Studio and is scheduled to be released Fall 2009 exclusively for the PSP.
FRAGILE: Farewell Ruins of the Moon Wii
Seto is an extremely special young boy; he may be the last remaining human being alive on the planet. As Seto searches through the eerily calm and beautiful ruins of a civilization lost, he comes across a mysterious girl named Ren, who quickly scurries away from him despite possibly being the only other living human in the world. As he struggles to locate Ren and search for other survivors, he must also fight off the ghosts and demons that haunt this forsaken land and piece together the mystery behind the disappearance of mankind.
In FRAGILE: Farewell Ruins of the Moon, players will explore a dark and abandoned world with the aid of their Wii Remote™ that functions as a flashlight and as a proximity sensor to track invisible ghosts. The highly cinematic presentation, coupled with an emotive soundtrack, bring the narrative of a lonely and lost soul to life as players encounter memorable characters and discover the back story behind scavenged items that provide insight on people's last days before the apocalypse. FRAGILE: Farewell Ruins of the Moon is scheduled to be released Winter 2009 exclusively for Wii.
Arc Rise Fantasia Wii
From Marvelous Entertainment and Image Epoch, the same partnership that created the highly lauded Luminous Arc, comes Arc Rise Fantasia, an epic RPG developed exclusively for Wii. Arc Rise Fantasia is a product of old and new, combining gorgeous graphics with modern gameplay while bringing classic Japanese high fantasy role-playing action involving airships and dragons, exclusively to the platform. Arc Rise Fantasia is scheduled for release Winter 2009.
Flower, Sun, and Rain DS
Flower, Sun, and Rain is a unique mystery adventure from the legendary twisted mind behind No More Heroes, Suda51. Originally released on the PlayStation®2 computer entertainment system and having quickly gained notoriety for its eccentricity, Flower, Sun, and Rain had never previously been available outside of Japan. This updated Nintendo DS release features all the creative quirks that made the original a cult hit while adding Touch Screen functionality and 50 new puzzles in what's sure to please loyal fans of the original version. Flower, Sun, and Rain is scheduled to start shipping to retailers on June 16, 2009.
JU-ON: The Grudge Wii
It is said that when a person dies with a deep, burning grudge, a curse is born. This title is based on JU-ON, the Japanese inspiration for the hit horror film, The Grudge, with the original director, Takashi Shimizu, acting as a consultant on game development. JU-ON: The Grudge is billed as the first "Haunted House Simulator" where accessibility and instant scares are given priority over all other gameplay aspects. Using the Wii Remote™ as a flashlight, players more forward with the touch of a button and explore haunted areas such as an abandoned warehouse, a dimly-lit hospital, and a mannequin factory. Much like a haunted house, the player must proceed forward even after being frightened and knowing that even more horrible surprises await. JU-ON: The Grudge is scheduled to be released in October 2009.
Little King's Story Wii
Little King's Story has an art style that is very 'story-book' in look and a magical fairy tale quality that will intrigue and delight gamers. The storyline, visual look, and lyrical music of Little King's Story, work in concert to transport players to an interactive, enchanting, fairy tale world. By combining gameplay elements from life-simulation, real-time strategy, and adventure genres, the many aspects of creating a vast kingdom come to life! As King, players will manage and involve their townspeople in the goal of improving and expanding their kingdom by enlisting them to dig for treasure, clear away obstacles, and otherwise better their community. Of course, leadership is a two-way street, so as King, players will try to grant as many requests from the townspeople as possible while striving to conquer rival nations to create a single unified kingdom. The game transforms the Wii Remote™ to a royal scepter and offers players the chance to be the best king in the world! Little King's Story will be released July 2009.
Ragnarok Online DS
Ragnarok Online DS is based on the worldwide PC MMO phenomenon, and brings the same addictive gameplay of customization and exploration to the Nintendo DS platform that has attracted more than 3 million registered users in North America. In Ragnarok Online DS, players upgrade their characters' armor and weapons as well as earning Status and Skill Points each time they gain a level. These points can be used to further customize your battle party to best suit your playing style. Staying true to the community and teamwork for which Ragnarok Online is renowned, the DS version allows players to team up with two other friends wirelessly to take on the Mirage Tower which includes over 50 floors, randomly generated maps, and the chance to obtain rare items. Ragnarok Online DS will be available Winter 2009 exclusively for the DS.
Valhalla Knights: Eldar Saga Wii
Valhalla Knights: Eldar Saga is an epic adventure RPG available exclusively on Wii. It is the follow up title to the original Valhalla Knights and Valhalla Knights 2, and expands upon the series by introducing a new online feature that allows two players to adventure through the land of Eldar co-operatively. Valhalla Knights: Eldar Saga continues the series trademark of no random encounters while updating the real-time battle system to now include battles taking place on the world map instead of a separate battle screen for a seamless experience. Valhalla Knights: Eldar Saga will be available Summer 2009.
For more information on XSEED Games, please visit: www.xseedgames.com