Cel-shaded FPS XIII is being remade for modern consoles, PC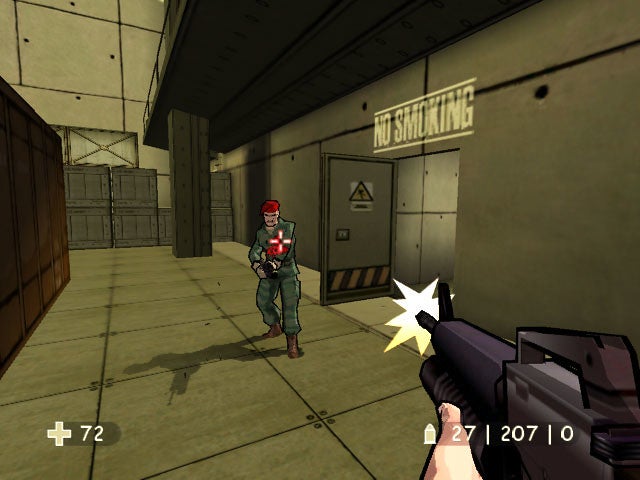 Xbox, GameCube and PlayStation 2 shooter XIII is being remade for current-gen consoles and PC.
Microids and PlayMagic announced today XIII, the cult-classic cel-shaded shooter developed by Ubisoft, is getting a remake.
Based on the first five volumes of the comic book series, XIII is a mix between a story-driven adventure, and a first-person shooter.
"We aim to craft the finest adventure for players and XIII is definitely in line with our publishing strategy," said Francois Coulon, head of production at publisher Microids.
"Our goal is to bring XIII's compelling story to a new generation of players with the best possible graphics and animations."
PlayMagic will modernize the graphics, sound and animations while remaining faithful to the original look and feel. The gameplay mechanics are also being reworked, but will still "encompasses the original spirit of the game."
If you are unfamiliar with the game, here's the synopsis:
Play as «Thirteen», a talented soldier who lost his memory and has been accused of killing the President of the United States. You wake up injured and amnesic on Brighton Beach with the only clue being a small key and a mysterious tattoo « XIII » next to your clavicle. It's now your job to search for answers in the 34 levels of the solo campaign. Don't worry, you will find the appropriate weapon arsenal along the way.
More information regrading the remake will be announced at a later date.
Originally released for the original Xbox, GameCube and PlayStation 2 in 2003, the XIII (thirteen) remake will be released November 13.
It will be made available on Mac, PC, PS4, Switch, and Xbox One in physical and digital editions.