Xbox Live activity for the week of April 20, Halo 3 still tops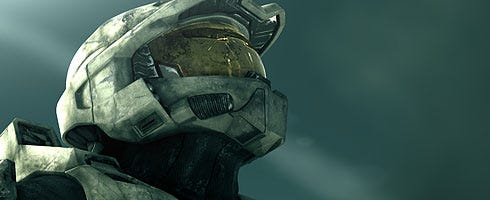 Halo 3 tops the Live play charts once again this week. Can't keep a good Spartan down it seems.
Both Call of Duty games are still there, though, as well as Left 4 Dead.
Xbox 360 Top Live Titles
Halo 3
Call of Duty: World at War
Call of Duty 4
Gears of War 2
Left 4 Dead
GTA IV
UFC 2009 Undisputed Demo
RESIDENT EVIL 5
FIFA 09
Halo Wars
Get all the Arcade and Community stuff after the break.
Top Arcade Titles
Hasbro Family Game Night
OutRun Online Arcade
Castle Crashers
Lode Runner
The Dishwasher: Dead Samurai
Peggle
Worms
UNO
Teenage Mutant Ninja Turtles 1989 Classic Arcade
DOOM
Original Xbox Top Live Titles
Halo 2
Star Wars: Battlefront 2
Counter-Strike
Fable
Conker: Live Reloaded
Splinter Cell Chaos
Doom 3
Star Wars: Battlefront
SW: Republic Commando
Burnout 3
Top Community Games
RC-AirSim
Rumble Massage
Aquarium HD
BluePrint Racer 4D
StrikeForce-Psi
DrumKit
Drum XPlosion
Remote Masseuse
Rabid Gophers
Ping Time