Xbox boss will 'make amends' for missing Street Fighter 5 deal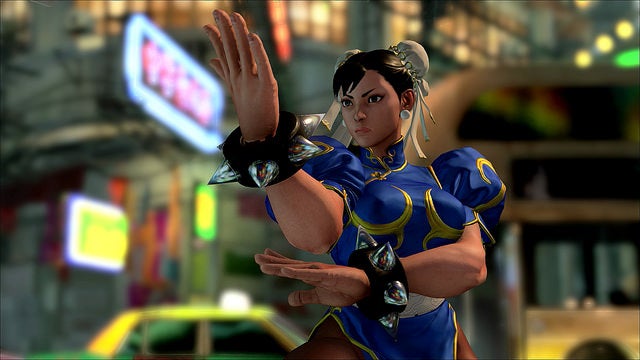 Xbox chief Phil Spencer has vowed to make it right with fans disappointed they won't be able to play Street Fighter 5.
Street Fighter 5 is a PC and PS4 exclusive, Sony and Capcom announced this weekend, which made Xbox fans pretty unhappy - after all, it's likely to be the biggest fighter release of 2015.
Discussing the deal with fans on Twitter, Spencer said it was a business decision, and that not every single game can come to Xbox.
@CapitanoCasella Business deals happen. We won't do all of them. When we have a 1st party franchise in a genre I'd rather invest in ours.

— Phil Spencer (@XboxP3) December 6, 2014
@BRUSH0GUN I'd love it if XBOX fans could play all the games, but business just makes some deals happen. It's all part of competition.

— Phil Spencer (@XboxP3) December 6, 2014
Much to fans' chagrin, Spencer's first tweet above seems to suggest that Microsoft considers Killer Instinct to be in the same league as Street Fighter, which, ha ha, well. I mean, it's a decent game, and there's room for lots of titles in the market, but Street Fighter remains the ultimate competitive fighter.
Possibly in response to the resulting outrage, Spencer later said he'd make the loss up to fans somehow.
@broggiedoge Love the idea of game franchise bartering, I'll work on making amends for SF.

— Phil Spencer (@XboxP3) December 8, 2014
No idea what kind of exclusivity deal Microsoft could front to counter this one, to be honest.
We suspect the reason Street Fighter 5 isn't coming to Xbox One is because Capcom insisted on open cross-platform play, something Microsoft won't budge on - even for properties as big as Street Fighter and Final Fantasy. While some PlayStation and Wii U games allow cross-play with each other as well as desktops and mobiles, Microsoft seems adamant it won't share a player base with Nintendo and Sony, although it does allow cross-play with other platforms and inter-generationally.
Thanks, MCV.