Xbox boss questions "consumer demand" for 3D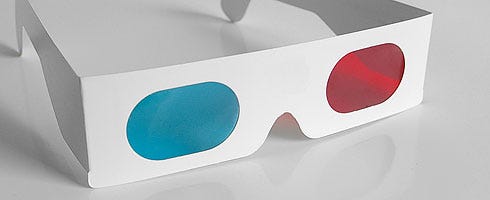 Sony may have bet big on 3D during its E3 press conference, but Xbox production boss Aaron Greenberg has questioned the readiness of the market for the technology, saying Microsoft is to take "pull than a push approach" to 3D and will wait "until the market responds".
Speaking to VG247 at E3, Greenberg warned that the need for "expensive" equipment such as new TVs and 3D glasses could mean a "narrow market opportunity".
"The question is whether or not the consumer demand is there," said the exec. "That's the unanswered question.
"We're not a consumer electronics company that's trying to sell 3D TVs, so we have the benefit of waiting until the market responds. We're going to take probably more of a pull than a push approach."
Despite not airing 3D at all as part of its E3 output, Microsoft is ready for anyone wanting to play games or watch movies in 3D, Greenberg said.
"We're a fully 3D-capable console today. We support 3D games that are in the market today. If you look at things like Avatar and the new Batman game, and some of the titles that were announced in 3D [at E3] like Crysis 2, they're coming to Xbox 360.
"There's no confusion that anyone looking for a 3D gaming experience will find those same experiences on the Xbox."
Sony demoed Killzone 3 in 3D during its press conference, and promised heavy support for those upgrading TVs to play in 3D, with games like Motorstorm: Apocalypse, Gran Turismo 5, LittleBigPlanet 2 and The Sly Cooper Collection all supporting the tech.
Sony WWS boss Shuheo Yoshida said at E3 that "almost all" Sony game studios are now researching 3D.