World at War goes back to top of live play chart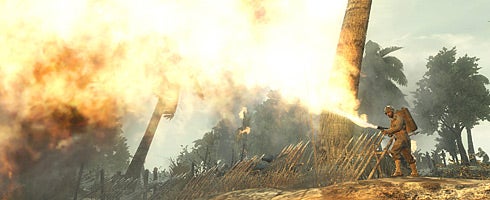 World at War's gone back to the top of Live play chart, which is nice and lovely for the Treyarch chaps.
Data for the week of March 16. Last week's chart here. Get all the community gubbins on Nelson.
Call of Duty: WaW
Halo 3
Call of Duty 4
RESIDENT EVIL 5
Gears of War 2
GTA IV
Halo Wars
FIFA 09
Left 4 Dead
Guitar Hero World Tour