What are you playing this weekend?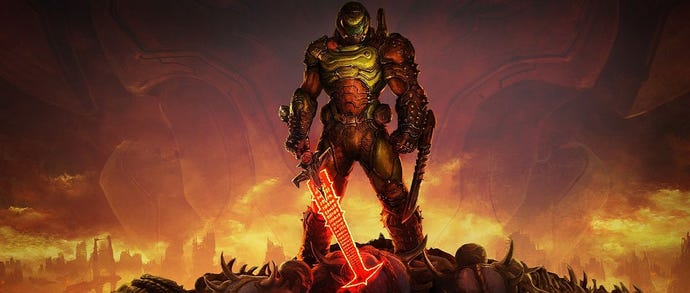 The next couple of days are hopefully work-free for you, and which means you will likely play some really fun games over the course of the weekend.
It's a holiday weekend here in the states, so in between celebrating with beer, hamburgers, and fireworks, those of us not celebrating will be playing games.
This weekend we will be playing some interesting demos, simming it up, channeling our inner demon slayer, solving puzzles with Legos, getting back into the swing of Valorant, and finally trying to outsmart a tall vampire lady.
Alex Donaldson, Assistant Editor - Lego Builder's Journey, MMO Tycoon 2
I didn't quite finish out Lego Builder's Journey last week, so I'll be heading back this weekend to polish off the last of its cute puzzles. I'm loving the ray tracing implementation, and it's just scratching my Lego itch in a new and exciting way. Basically, I love it. That's all I have to say there.
Meanwhile - MMO Tycoon 2 is one of my pick-ups from the Steam Summer Sale. It's an early access game and I haven't really had a chance to play it yet, but a friend of mine has been pumping in the hours and has been impossibly hooked to it - and so as a result it's fair to say that I'm rather looking forward to getting into it myself. I'm a sucker for PC management, sim, and tycoon games - and so this looks like it'll scratch all the right itches.
Finally, I've got a few sessions of Sea of Thieves planned with friends. The A Pirate's Life update has really drawn all of us back in, and it's nothing to do with the Pirates of the Caribbean content, really - it's just because the way it formats its story and adventures is better suited to the casual way we play the game. It'll take us a few weeks, but I reckon we'll finish that whole storyline.
Dorrani Williams, Video Producer – Valorant
Not a lot going on this weekend for me but I'm firmly back on Valorant now. My aim is getting back to how it used to be and I'm climbing back up the ranks after a slow start.
Also, I do read the comment section on these posts and I see a lot of you responding with what you're playing on the weekend but I often see a lot of single-player games, which is fine but I'd like to know what everyone's favourite multiplayer games are.
Lauren Aitken, Guides Writer - The Sims 4, Assassin's Creed Valhalla, Stellaris
Saying goodbye is never easy, and this week I said goodbye to Commander Shepard and co as I finally finished Mass Effect 3 Legendary Edition. I also finished GTA 5 for the first time and somehow managed to keep all three antiheroes alive, despite being chronically bad at it. Choosing who to keep around in games isn't always an easy choice - unless your Kaiden or Ashley as you're both as terrible as each other. When it comes to goodbyes, the final conversations with my super space boyfriend, Garrus, was just as painful as the first time and it'll be a while before I'm ready to play it again.
Speaking of goodbyes, this also happens to be my final submission for VG247. Fear not, fans of sarcasm, as you'll see me somewhere new very soon. But for now, I'd like to thank all of you for following my guides and terrible jokes for the past few years and wish my colleagues here the very best.
So, what will I be playing next? Well, the new The Sims 4 cottage DLC looks too good to ignore and I've got the Assassin's Creed Valhalla DLC to smash through before I start my new role. I've also started my billionth Stellaris run-through where I promise not to go down the synthetics route again. Maybe.
Sherif Saed, Staff Writer – Demos (PC)
The Steam Next Fest is technically over; it's all about the Summer Sale now. But as with Steam's previous demo bonanzas, many of the same demos that debut during Next Fest remain available afterward.
Plenty of developers understandably don't want early, unfinished builds of their games out there for too long, so a lot of the demos disappear after the event is over. But others are happy to keep them up, usually because their games are closer to release and they want to drum up excitement for their projects.
I continue to be amazed that demos are back as a legitimate marketing tool, and I am all for it. This weekend, I have my eye on a few of those remaining demos, and I am going to try out as many of them as I can.
I am also playing a game we can't talk about yet, but one that'll definitely see and hear about over the next few days.
Stephany Nunneley, News Editor - Resident Evil Village, decorating the home office
The friends I play games with are busy this weekend with barbeques or are away on vacation, so it will be a single-player weekend for me.
I really need to finish up Resident Evil Village, but other than that, I have no idea what I want to play. I never got around to playing Dark Alliance last weekend because the folks I play with decided they wanted to do other things over the weekend. This weekend, my main pal is going on vacation, so there won't be any co-op sessions with her.
For once, I really don't know what I will be playing this weekend other than REV. I'd like to dive back into Skyrim since I was able to get the game running properly with all the mods I have installed. However, I have played that game so many times, I'm a bit burnt out - something I thought I would never say about an Elder Scrolls Game.
What I will likely do this weekend is work on finishing up my office. My mother helped me install and finish some lovely bookshelves, which will soon be filled up with all of my nerd stuff like, well, Skyrim statues and books, my Zelda collectibles, Pokemon plushies, first and second edition Poe books, and horsey stuff. A very strange mix of things really. I also bought some strip lighting to go around the ceiling, and I have plenty of pictures, tapestries, dragon reliefs, and flags to hang. These consist of The Witcher, Skyrim, and Lord of the Rings prints, and Lord of the Rings standards. I also have the odd music poster I wish to frame, three of which are Led Zeppelin, Depeche Mode, and GNR. I know, that's an odd mix of favorite bands. So, while I may not be playing much, at least my office will have somewhat of a gaming theme. I guess that counts as something gaming-related for the weekend.
Tom Orry, Editor-in-Chief - Doom Eternal
I love a next-gen update. Doom Eternal is the latest game to be spruced up, at no extra charge, for PS5 and Xbox Series X/S (and PC). I'd been waiting to give this a go since the update was announced back in August last year. I jumped in on Xbox Series X (thanks, Game Pass) and I'm definitely glad I waited.
For one thing, the game now has three visual options. There's a ray-tracing mode, a high-performance 120 FPS mode, and a resolution mode. It's fair to say that all of these look pretty smashing, with 60 FPS being the minimum. I opted for ray-tracing once I'd messed around with resolution, and it looks superb.
I'm still very early on in the game, but the environments have been given an extra sense of reality, even though there are unlikely to be many games so far removed from actual reality. You just feel like you are part of the world now.
I'm a sucker for fancy graphics, and Doom Eternal has now shot right up to the top of the list of showcase titles for Xbox Series X and PS5.
If you live in the US, you will likely be spending your time celebrating the July 4th weekend with cookouts and fireworks (don't blow your fingers off), but surely you will also have time to play some games. If so, we'd love to know your gaming plans.