We'll be seeing more of Mass Effect: Andromeda's Tempest and Nomad today, but until then, let's enjoy this screenshot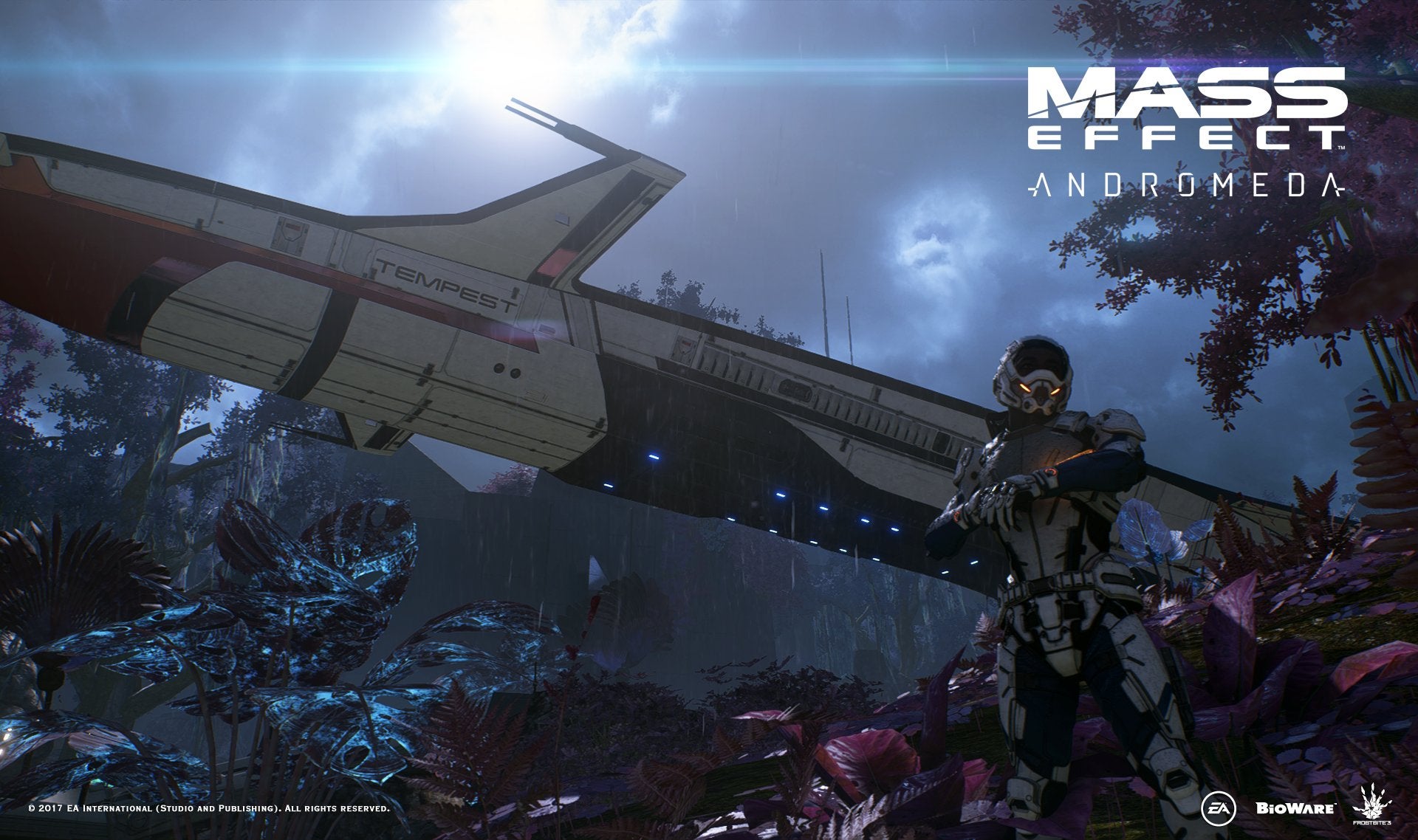 One new Mass Effect: Andromeda screenshot to prepare you for some world-building later today.
The Andromeda Initiative, an in-universe Mass Effect: Andromeda website that explores why the initiative was started, and releases briefings about the various tools and vehicles initiates will be using on the field, will be updated today.
The update will cover the Tempest, your main ship in the game - equivalent to the Normandy, as well the Nomad, the new Mako. Similar briefings were released around the game's reveal in November and December.
To get you warmed up a little for the update, BioWare general manager Aaryn Flynn shared a new screenshot of the game on Twitter. The shot shows the Tempest, and was released in response to positive comments made by Guardians of the Galaxy director James Gunn earlier this week.
Here it is:
Briefings on the Andromeda Initiative website are typically composed of some gameplay and a lot of illustrated drawings, schematics and the like. They mostly deal with the technical side of the universe, so don't expect action-heavy footage.
But with how anaemic the game's official marketing has been so far, we'll take what we can get.
Andromeda is out March 21 on PC, PS4, and Xbox One.