Vaulting is coming PlayerUnknown's Battlegrounds test servers next week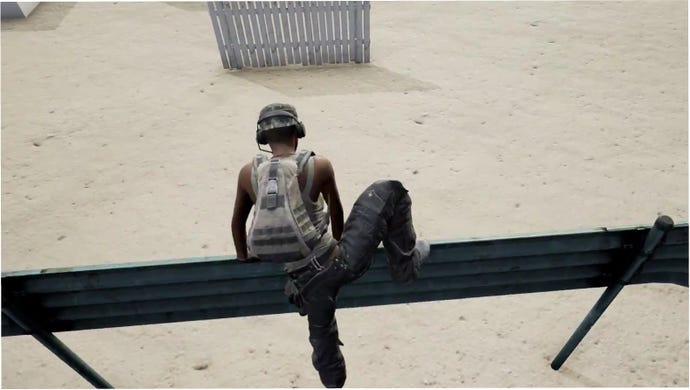 The often teased vaulting feature for PlayerUnknown's Battlegrounds will finally be in the hands of players next week.
The feature has been talked about for months, before it was finally shown in a work-in-progress state. Since then, PlayerUnknown's Battlegrounds developers promised it would be released in some form soon.
Until recently, when we got confirmation that it was coming to test servers in early November, the release date was up in the air. This week, during a PAX Australia panel, creative director Brendan "Playerunknown" Greene revealed that vaulting will hit test servers next week.
ICYMI during my #PAXAUS @Twitch stage segment, we are excited to announce vaulting is coming to the @PUBATTLEGROUNDS Test Servers next week!

— PLAYERUNKNOWN (@PLAYERUNKNOWN) October 27, 2017
It's great to finally hear a more tangible release window, and hopefully the feature will meet fans' expectations. Bluehole previously said it will take at least three days of extensive testing to put it through its paces, and it may not necessarily launch on live servers after the test servers release.
Exactly how this rollout will play out is yet to be determined, but Bluehold promised more details ahead of launch.