USA Today talks Kinect, mentions games [UPDATE]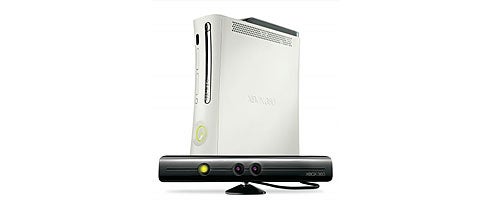 Update: Looks like USA Today has pulled the post. We thought it read a little too "past tense", honestly. Put up too early perhaps.
Original: USA Today is reporting that Project Natal is now indeed called Kinect.
The article even mentions some of the game titles that will be controller-free, something which creative director Kudo Tsunoda feels caused a barrier.
"For lots of people, that controller is a barrier," he said. "We set out to make a new control paradigm where anybody can get in and play, without having to read the instructions or learn a complicated set of controls".
Here's some of the games the post mentions:
Kinectimals: It lets you train and play with 20 different virtual cats, including a lion, cheetah and tiger (oh my! -ed)
Joyride: Which was shown at E3 last year, and allows you to pull your hands toward you and push back out for an acceleration boost — and their bodies to execute jumps and tricks.
Kinect Sports: Six sports activities - boxing, bowling, beach volleyball, track and field, soccer and table tennis.
Kinect Adventures: This is the one with the river rafting game that includes a time trial and obstacle course, playable by up to four players. On the raft, playing as a duo, you and a partner must lean one way or another to steer. Jumping helps the raft reach special areas for extra points.
New games being developed from Lucasarts and Disney featuring Star Wars characters and iconic Disney favorites.
Microsoft's Marc Whitten credits Nintendo with getting the motion control ball moving:
"They have done some amazing things and brought new people to the category. This is fundamentally different. It's (about) my body being the controller (and) being able to communicate with just my voice to the system."
So, there ya go.
The event is happening in less than a couple of hours, hopefully we'll know more then.
Thanks, Lupine.