US PSN update, Jan 28 - ACII, UC2 PS Heroes Pack, LBP costume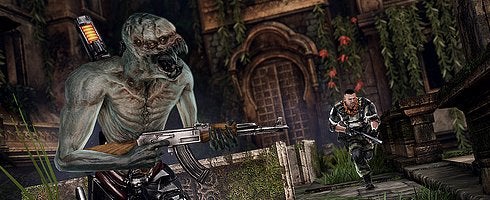 Sony has released the update to US PS3 users and it contains the Assassin's Creed II DLC, Uncharted 2: Among Thieves PlayStation Heroes Pack, and the Groundhog Day costume for LBP.
More through the break.
Downloadable Games
Hustle Kings
THEXDER NEO
Assault Heroes
PS one Classics
Extreme Pinball
Hi-Octane:The Track Fights Back
Game Demos: UNCHARTED 2: Among Thieves Single Player, THEXDER NEO, Vancouver Olympic Winter Games
Add-on Content
UNCHARTED 2: Among Thieves PlayStation Heroes Pack
LittleBigPlanet GroundHog Day Costume (free)
Assassin's Creed II Sequence 12: Battle of Forli
PAIN Hilde Günnagröpe Character
Guitar Hero 5 and Rock Band tracks
PS3 Themes
Devil Girl Hook-Ups Theme
Nurse Girl Mika Hook-Ups Theme
PSP Minis
Dracula – Undead Awakening
Pinball Dreams
Route 66
Deflector
PSP Add-on Content
LittleBigPlanet PSP Gardens Theme Level Pack
LittleBigPlanet PSP Gardens Costumes (free)
LittleBigPlanet PSP The Sack That Time Forgot Level Pack
LittleBigPlanet PSP Content Update v2.02 (free)
Full thing over on the US PS Blog.