US PS video store update Nov. 12 - Drag Me to Hell, Up!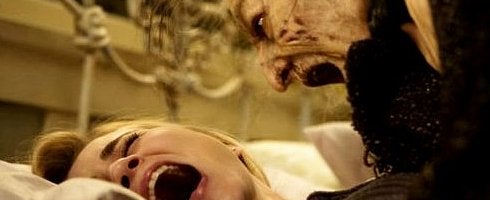 This week on the US PS video store, you can get four free episodes of KatalystHQ, which is Facebook's first original web series, and a reality show revealing the inner workings of Ashton Kutcher's production company.
As far as HD movies are concerned, highlights include Drag Me to Hell, Up!, and Land of the Lost starring Will Ferrell.
Also this week, we have decided to list the top HD movie downloads from last week, and it looks like the Travolta/Washington thriller, The Taking of Pelham 1 2 3, was top dog and Sandra Bullock's The Proposal was number two.
Disney's Earth is also on the list, which is gorgeous, but since we saw it at an IMAX Theater we don't know how well it looks on a smaller screen. Might just be on par with your typical NatGeo program. Hit the link for the full thing.
HD Movies
Up!
Drag Me to Hell
Drag Me to Hell (Unrated)
Land of the Lost
Enlighten Up!
Familiar Strangers
Spread
The Merry Gentlemen
Eden Log
Fay Grim
The War Within
Woman Thou Art Loosed
Top Downloaded HD movies last week:
The Taking of Pelham 1 2 3
The Proposal (2009)
I Love You, Beth Cooper
Orphan (2009)
Aliens in the Attic
X-Men Origins: Wolverine
Mutant Chronicles
Disney's Earth
Stan Helsing
Observe and Report