Uncharted 2 boss - "The demo's getting closer..." [Update]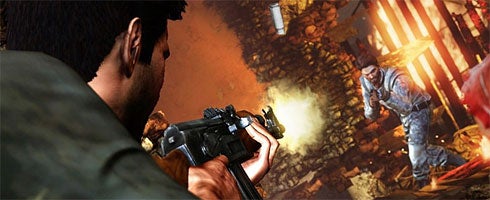 Naughty Dog boss Evan Wells has revealed that "the demo's getting closer," on his Twitter account, saying earlier this week that, "The most important deadline so far on Uncharted 2 is right around the corner!"
There's been no official confirmation of a demo at all as yet. We're assured the stream's legit, but as it's the weekend Sony's offline. We'll ask for comment on Monday.
E3? You betcha. The PS3 exclusive's out this year.
Update: Stand down, soldier. Wells just tweeted the following: "Clarifying a previous post... we're working on stabilizing a *build* for an upcoming "demo"nstration of Uncharted 2. NOT a PSN demo! Sorry!"