Ubi updates PC DRM to start play from "exact" point of connection-loss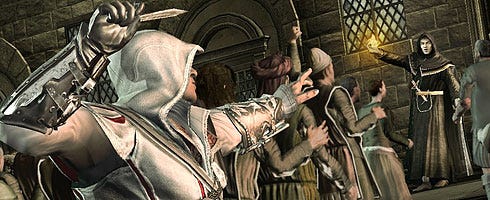 Ubisoft's now updated its Assassin's Creed II PC DRM to ensure players will be able to start from the exact point they were at in the game if they lose their internet connection.
The publisher's raised the game to v1.1 despite the fact it hasn't even released yet almost certainly thanks to a huge backlash against DRM plans for both this title and the upcoming PC version of Splinter Cell: Conviction.
ACII will need an internet connection to play at all. The furore surrounding the new Ubi DRM centred on the fact that if the player lost his or her line, they could be sent back to a previous section of the game when connection was restored.
It was reported this morning that the system's already been cracked, based on the release of submarine game Silent Hunter 5.
Assassin's Creed II releases for PC tomorrow.