Travis Strikes Again: No More Heroes, Kentucky Route Zero, SteamWorld Dig 2, other indies coming to Switch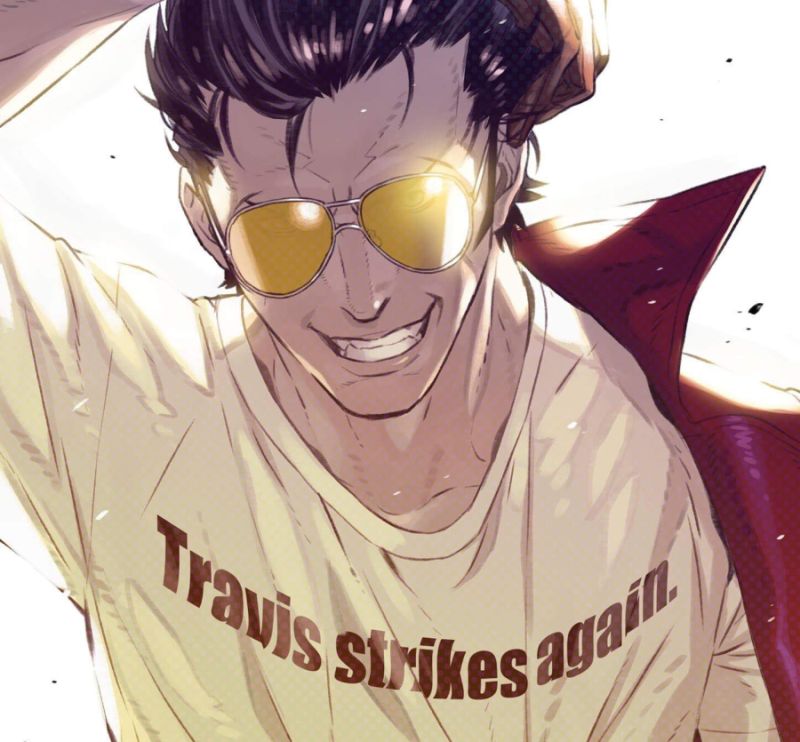 Nintendo hosted its Nindies Showcase earlier today, detailing 20 of the many indie games heading to Switch.
Indie games featured as part of Nintendo's showcase today included offerings from the Super Meat Boy and Shovel Knight franchises, as well as collaborations with games such as Suda51's Travis Strikes Again: No More Heroes.
Let's skip rambling about everything and just get right to it, shall we? We've added additional information along with trailers and all descriptions were provided by Nintendo and individual press releases.
Super Meat Boy Forever (Team Meat) -2018
In this beefy sequel to the fan-favorite original game, players will once again leap off walls, dodge buzz saws and perform incredible feats of 2D platforming. In this game, though, levels get more challenging each time they're beaten. With an updated control scheme, new ranking system and daily challenges, players are going to want to keep coming back for seconds.
Dr. Fetus is being a jerk again, but this time he's kidnapped Meat Boy and Bandage Girl's adorable little baby girl, named Nugget. Meat Boy and Bandage Girl will be put through the grinder as they jump, slide, punch and kick through 6 chapters containing randomly constructed levels that increase in difficulty each time you rank them up.
Beat a level, it ranks, next time you play it you get a harder version of that level until you eventually master it.There are bosses, secrets, dying, awesome music, beautiful art, and dying. Also if that isn't enough, there is a Dark World with extremely hard levels for those of you that like that sort of thing.
Features
Jump, Slide, Punch and Kick through 6 chapters filled with randomly constructed levels. Beat a level, it ranks up, next time you play it you get a harder version of that level.
Tons of replayable levels.Bosses. Secrets. Punch and Kick stuff. and OTHER SURPRISES we aren't talking about just yet.
Difficult platforming with great controls that are accessible to anyone but still require skill and practice to truly master the game.
Shovel Knight: King of Cards (Yacht Club Games) - early 2018
This final adventure in the Shovel Knight: Treasure Trove saga is fit for a king. Travel through four new worlds and 30 new courses to discover how King Knight ascended the throne and became one of the Order of No Quarter.
Play as King Knight, as he travels through four new worlds in order to best the Three Kings who rule over the land. Features platforming, fun visuals, action-packed courses, new bosses, collect tons of new weapons, armors, abilities, and followers and play a game of cards.
Features
Tackle enemies and obstacles head on with your signature bash attack and finish them off with a dazzling spinning strike. King Knight's playstyle is all about bashing, bouncing, and bounding.
Collect tons of new weapons, armors, abilities, and followers to look your dandiest as you pummel foes with radiant skill.
Had your fill of glamorous adventure? Unwind and sharpen your strategic mind by competing in card battles with future subjects from across the land.
Travis Strikes Again: No More Heroes (Suda51, Grasshopper Manufacture) - Switch exclusive, 2018
A year has passed since the events of No More Heroes, and The Bad is determined to exact his revenge on Travis Touchdown. Just like the original cult classic, players will have to battle through multiple punk-rock levels and defeat over-the-top bosses.
Travis Strikes Again: No More Heroes launches exclusively for Nintendo Switch in 2018. More details about the game will be revealed in the future.
Kentucky Route Zero: TV Edition (Cardboard Computer, Annapurna Interactive)
This episodic tale is loved by many, and now it's coming to Nintendo Switch. Kentucky Route Zero: TV Edition, which includes the debut of the long-awaited fifth and final act of the series, lands on Nintendo Switch in early 2018. It will also release on PS4 and Xbox One alongside the fifth act on PC (finally, yay!).
SteamWorld Dig 2 (Image & Form Games) - September 21
In the sequel to the award-winning original, as a lone Steambot in search ofa lost friend, her and an unlikely companion must dig deep, gain riches and explore an underworld riddled with danger. But time is running short, it seems.
SteamWorld Dig 2 will also be released for PC and PS4 a few days after the Switch launch. It will run you $19.99/€19.99/£14.99.
Dragon: Marked for Death (IntiCreates) - Switch exclusive, winter 2017
Go it alone or team up with three other friends in this 2D side-scrolling action-RPG from many of those who brought you Mega Man Zero. The game features 30 large quests and four classes to choose from, players will have hours and hours of action to fight through.
Dragon: Marked for Death allows up to four players in either local multiplayer or online multiplayer.
Features
Play through the game as one of four Dragonkin characters. – The characters, known as the Dragonkin, have forged a pact with dragons which granted them special new powers. You can choose any one of the Princess, Warrior, Shinobi, or Witch characters to play as.
Each playable character has different strengths and abilities. – The Princess is a well-balanced DPS character, the Warrior is a Tank class character that protects the party with his high defense, the Shinobi is DPS that places emphasis on movement on tricky attacks, and the Witch can both heal her allies and damage her enemies.
A fascinating and immersive dark fantasy world. – Carefully drawn pixel art from some of the industry's best pixelmancers paints the entire picture and brings players right into the dark fantasy setting.
Work together with your companions to progress through stages. – In Dragon: Marked for Death, working together with your companions opens up a whole new realm of possibilities when it comes to defeating enemies and traversing stages.
Battle against gargantuan bosses. – Absolutely gigantic bosses that are bigger than the entire screen await our heroes. Work together with your comrades to take down these larger than life baddies.
Dozens and dozens of hours worth of gameplay. – Make no mistake, Dragon: Marked for Death is a massive game for its genre. With single stages that span 200 to 400 screens, over 30 main quests, and tons of side quests to tackle, players have tons of playtime to look forward to.
Battle Chef Brigade (Trinket Games, Adult Swim) - first on Switch holiday 2018
Orcs, elves and humans have one thing in common – a need to feed. Battle Chef Brigade is one part combo-based action game, one part match-three puzzler and an all-around feast for fans of 2D animation.
Battle Chef Brigade features fantasy chefs, including Orcs, Elves, and Humans, who need to hunt dangerous monsters for ingredients. With those ingredients, before the critical eye of the judges, the chefs create culinary masterpieces in an intense tournament. Battle Chef Brigade pairs one part combo-based action hunting and one part puzzle-based cooking, all as the round clock ticks down.
Features
Cooking as a match-3 puzzle mechanic
Combat, you as a chef must hunt for your dish ingredients.
Hand-drawn art and a charming story rounds out this cooking and hunting RPG
Golf Story (Sidebar Games) Switch exclusive, September
Most role-playing games are about slaying dragons or retrieving mystical crystals, but this RPG lets players equip golf clubs instead of swords. It features a dramatic story with a diverse cast of characters to meet, golf challenges to beat, upgrades to earn and equipment to collect.
Golf Story combines the sheer excitement of golf with a serious story that plays out over eight different courses. Play the story of a golfer who is forced to give up all that he holds dear for one last shot at accomplishing his dreams.
But all is not so simple in the world of golf. To best today's players you have to be able to keep up with them both on and off the course.
Features
Tee up anywhere.You'll be surprised by how many problems can be solved by hitting a golf ball at them.
Explore eight unique environments, each with their own courses, challenges, people and secrets.
Play through a dramatic story with a diverse cast of characters.
Floor Kids (MERJ) - first on Switch, holiday 2017
This rhythm-based action game lets players bust out fresh moves, earn respect and recruit dancers through a variety of locations. Play the game's single- or multiplayer modes with either traditional or touch-screen controls.
This breakdance game features dance battles, freestyle gameplay, and funky beats. Discover original hand-drawn animation, a fresh soundtrack by Kid Koala and innovative controls that allow you the freedom to play the way you like. Lead your crew of bboys and bgirls through the city, unlock new characters & locations, battle against your friends, discover new combos as you rock to the beat, and find your style.
Features
Choose from eight diverse characters, each with their own set of authentic and original moves.
Find your style with an innovative control system that responds to different rhythms, holds, and freezes.
Win over the crowds with a scoring system that rewards musicality, originality and style.
Dance at many different locations, either in solo freestyle mode or in multiplayer battles.
Discover over two dozen original music tracks by DJ Kid Koala, each with corresponding rhythm challenges.
Wulverblade (Fully Illustrated, Darkwind Media) - first on Switch, September
Get nostalgic for the classic beat-'em-ups of the '80s and '90s with Wulverblade, a rich, hand-drawn, two-player co-op, 2D action game set in war-torn ancient Britain.
Wulverblade is a side-scroller set in ancient Roman Britain. Two players battle side-by-side to defend the northern tribes from the invading Roman army. Fight across eight real locations as the rich historically inspired story unfolds before you.
Features
Classic arcade beatem-up action for up to 2 players.
Classically inspired arcade combat engine.
A rich and engrossing historically inspired story.
Battle across 8 real British locations in the rich campaign.
Fight in the many arenas to hone your tribal warrior skills.
Stunning 2D artwork and animation.
Poly Bridge (Dry Cactus) - Switch console exclusive, holiday 2017
Flex your engineering muscles in this bridge-building simulator that proves it's just as fun to fix things as it is to watch them fall to pieces. Hundreds of levels and hours of physics-based puzzles will gear players up to create their own incredible bridges and puzzle levels to show their friends.
Features
100+ Campaign Levels
Sandbox mode
Advanced Hydraulics and building tools
Earth Atlantis (Pixel Perfex, Headup Games) first on Switch, fall 2017
As one of the last survivors of humanity, players must explore an underwater world and hunt down monstrous creature/machine hybrids in this side-scrolling shooter.
The Great Climate Shift" struck at end of the 21st century. Ninety six percent of the earth's surface is underwater. Human civilization has fallen. Machines have adopted the shape and form of marine animals.
The ocean is full of creature-machine hybrid monsters. You are a "Hunter" and the new journey begins…
Earth Atlantis is a side-scrolling shooter with an original "Monster-Hunting" gameplay. Search and hunt down dreadful sea monsters and explore the post-apocalyptic underwater world. Unlock multiple ships with special weapons and abilities for your journey and become a legendary hunter!
The game is presented in a very unique and artistic "Old Sketching" visual style, which expresses the essence of the 14th century's ocean exploration when the sea was considered a dangerous place full of monsters.
Features
Original side-scrolling shooter with monster-hunting objective
Unique "Old Sketching" visual style
Two game modes (Quest mode, Hunter mode)
4 Playable ships with unique weapons
25 large monsters and 4 enemy ships to hunt with 9 special events to complete
Next Up Hero (Digital Continue, Aspyr Media) - early 2018
Everyone dies in this community-driven online action game. But once one person dies, an echo is left behind. The next hero can then revive them as an AI companion. Choose from nine heroes and wield various weapons.
Next Up Hero is an arcade action-adventure driven by Community Continue, in which players take turns fighting and dying against tough-as-nails monsters, one hero at a time. Revive fallen heroes to fight by your side, build your army, and take out the boss together. Everyone dies. Heroes continue.
Features
Community Continue – Engage in a cutting edge style of cooperative play, Community Continue, where beating community sessions is a shared achievement, and more fun than playing on your own.
Champions Trials – Heroes who complete feats of greatness will gain entry into the Champions Trials, a monthly contest in which Digital Continue throws the toughest challenge they have at you in specially-designed levels. Work together with the community to solve puzzles, defeat challenging enemies, and unlock new rewards. You will probably die.
Choose Your Own Achievement – Customize your next goal using a Mad Lib style journal system. Complete those goals to earn the Grand Tokens necessary to gain entry into the deadly Champions Trials
Mom Hid My Game (KEMCO) - 3DS, Switch -late 2017
Players must push their imaginations to the limit in this seek-and-find game about, well, seeking and finding a game. Mom Hid My Game will release on Nintendo systems with exclusive stages.
Features
Easy-going and funny 50 levels with a room escape style
Hints obtainable through a mini game with cards
Some new levels added
Mulaka (Lienzo) - early 2018 with exclusive features
Battle mythical creatures, solve puzzles and undergo magical transformations in this lush action-adventure, inspired by northern Mexico and the indigenous Tarahumara culture.
Dive into northern Mexico's breathtaking landscapes with Mulaka, a 3D action-adventure game based on the rich indigenous culture of the Tarahumara. Renowned for their impressive running abilities, embark on the journey of a Sukurúame – a Tarahumara shaman – as you fight back the foulness corrupting the land, while drawing upon the powers of demigods. From solving puzzles in environments inspired by real Sierra Tarahumara locations, to heated hand-to-hand combat with creatures pulled from the region's mythology, find out why the Tarahumara have earned a reputation for being superhumans.
Features
Become the legend: Harness the renowned athletic talents of the Tarahumara as you engage in fast-paced platforming and hand-to-hand combat.
Explore Sierra Tarahumara: Traverse a 3D world inspired by the legendary, real-life landscapes of northern Mexico, rendered in a vibrant, low-poly visual style.
Based on real mythology: Draw upon the powers of demigods and battle fearsome creatures pulled from the rich lore of the Tarahumara people.
Live the culture: From narration in their indigenous language, to music unique to the region, experience an authentic representation of Tarahumara culture.
Mix up your gameplay: Leverage the Tarahumara's physical prowess, demigod transformations, puzzle-solving and the crafting of magic potions as you save humanity from the corruption plaguing it.
Mulaka will also be released on PC, PS4 and Xbox One in early 2018.
Yono and the Celestial Elephants (Neckbolt Games, Plug In Digital) - October 12 (PC too)
Many adventure games have a distinct lack of elephants … but that's all about to change. Yono is here, and he's basically a one-elephant army that runs, opens chests with his trunk, head-butts bad guys, sprays water and throws explosives. You know, normal elephant stuff.
Elephants are a mighty protectors of the world, born from the stars once per millennium. This is the age of Elephant Yono. But Yono is still so very young and in a kingdom inhabited by feudal Humans, undead Bonewights and robotic Mekani, it's not easy to keep one's trunk out of trouble.
Yono and the Celestial Elephants is a grand adventure, featuring carefully designed puzzles, treasure hunts, a sprinkling combat and a world full of people. Play as a young elephant tasked to save a world he's never seen before, and explore the rich history of a kingdom where humans, zombies and robots live side by side.
Features
Use your elephant trunk to solve puzzles and find secrets. Load it up with air, water and other things for different effects.
Visit 4 towns full of people, shops and side-quests.
Solve 3 deep dungeons of puzzles, monsters and finally a scary boss.
Explore forests and caves to find treasures and upgrades.
Discuss ascetic virtue ethics with the undead, existentialism and freedom of will with the robots, and political philosophy and the roots of power and authority with the humans.
Piece together ancient texts to uncover the history of the world, the development of humankind and the influence of past Elephants.
Play the game in the original English, or try it out in Swedish, French, German or Spanish.
Morphies Law (Cosmoscope) Switch console exclusive, winter 2017
A new trailer that debuted during the Nindies Showcase showed off the uniqueness of this upcoming shooter. In the game, each weapon hit transfers mass from the victim's inflicted limb to the corresponding limb of the wielder of the weapon.
As an immediate consequence, skilled players become tall and easy to hit, whereas beginners shrink until they become difficult targets. Highly skilled players may therefore play with casual players in the same match and both can enjoy the Game. Your skill will not be expressed by your kill-death-ratio, but by your body size.
Different body sizes require different strategies. A player with tall legs can jump on buildings, small players can hide in tiny holes. The size of every limb has an impact on your abilities and properties. For example the behavior of your butt-rocket depends on the size of your lower body. A successful player adapts to his own body-size.
A successful team builds its strategy around the body sizes of its members. In team games the team avatar combines the sizes of all team members. The team with the tallest team avatar wins. Friendly fire does not change your team's avatar size and can therefore be used to implement advanced team tactics. Shift your team mass from one player to the other to get your whole team to an advantageous position. Or designate an offensive player and shrink him to make him difficult to hit. Then, once he grows by decimating the other team, transfer his mass to your defensive players by showering him with friendly fire. Used the right way, friendly fire can be a crucial part of your team strategy.
Features
A unique robot morphology system: With each hit mass is transferred from the victim's damaged limb to the corresponding limb of the perpetrator. Each body part can be scaled independently of each other, allowing countless body configurations.
Robot morphology based balancing: Highly skilled players grow and become easier targets. Less skilled players shrink until they are difficult to hit. Fairness ensues.
Robot morphology based strategies: Friendly fire does not affect your team avatars body size, allowing you to strategically distribute your team body mass across your team members according to their strategic role.
The player's properties are driven by his morphology: Leg size is responsible for the jump height, feet size for the amount of fall fall damage, lower torso size for the propulsion of his butt rocket, etc.
Several game modes: The robot morphology system imbues traditional game modes like team deathmatch with new life. But there are also unique new game modes built around the unique mass-centered gameplay mechanic.
Sausage Sports Club (Luckshot Games) - first on Switch, fall 2017
Sausage Sports Club is a physics game about floppy-necked animals competing on a reality sports TV show. Duke it out with up to eight friends in Free Play, where you'll compete in tons of game modes like Soccer, Sumo and Capture the Flag. Players can also explore the toy-filled Overworld and get to know the show's other melodramatic competitors in a 1-4 player replayable Adventure mode. You'll unlock new characters, skins, hats and arenas along the way.
Features
When on the go, play Adventure mode solo or co-op
At home on the TV, compete in Free Play with up to 8 players on one device
Enjoy unique HD rumble for every physics bump, slam and stomp
Use the Joy-Con's motion controls to lean your floppy neck for added finesse
Light Fingers (Numizmatic) first on Switch, early 2018
One to four players will manipulate a magical clockwork board in this turn-based multiplayer game featuring real-time challenges, devious opportunities for misdirection and, of course, lots of loot. With procedurally generated boards, players will never play the same game twice.
Features
A great pickup-up and play game for you and your closest frenemies.
A beautifully imagined game board that unfolds a detailed miniature world as players take their turns.
Competitive action events test players' reflexes and cunning.
Nine Parchments (Frozenbyte) - holiday 2017
In this local and online co-op game, up to four players battle strange creatures and mighty bosses while wielding an ever-changing arsenal of spells. Nine Parchments is a blast 'em up with plenty of magical mayhem.
Runaway apprentice wizards seize the opportunity to complete their spellbooks by going after the lost Nine Parchments. As the would-be wizards rapidly acquire powerful new spells without learning proper safety measures, it's natural their hasty progress results in plenty of deadly accidents.
Nine Parchments combines real-time spell-shooting action with RPG elements – level up your character and collect magical loot, filling your wardrobe with a myriad of wizard hats and powerful staves.
Features
Wield the power of the elements and master a diverse and ever-changing arsenal of spells.
Unlock new playable characters, wizard hats and magical staves.
Level up and train your characters in the magical arts, but choose your path wisely.
Battle strange creatures & mighty bosses in a breathtakingly beautiful world, set in the Trine universe.
Online and local co-op with one-to-four players.
Nine Parchments will also release this holiday season on PC, PlayStation 4 and Xbox One.
Many of the aforementioned titles as well as others will be on-hand at PAX West this weekend at the Nintendo booth. If you happen to be attending, be sure to stop and give some of these a go.