Total War not coming to consoles unless it can "replicate the experience" on PC, says Creative Assembly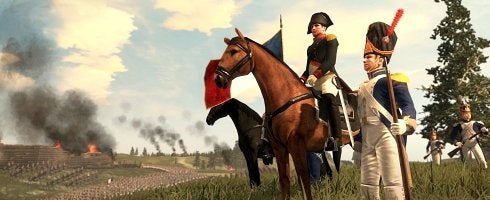 Creative Assembly's Mark O'Connell has told VG247 the Total War games won't be coming to consoles unless it absolutely can "replicate the entire experience" that is found for the series for PC.
O'Connell, CA's PR and Online Manager, was talking to us for a feature on the RTS genre in games. He stated if it were to be done, it'd need to be done right with "intuitive controls and interface".
He said: "Our UK studio hasn't yet developed a strategy game for the console, having previously only focused on action-adventure titles such as Viking: Battle for Asgard.
"Of course, PC is the home of Total War but if we ever were to transition to consoles, we'd only do it when we could ensure that we could replicate the entire experience along with intuitive controls and interface."
Currently, the Creative Assembly team is waiting on the release of Napoleon: Total War. It's out in the US next Tuesday and next Friday in the UK.
Read our full feature on the state of the RTS genre - featuring interviews with O'Connell, Michael de Plater of Ubisoft and more - through here.