Tom Clancy's XDefiant revealed, closed beta kicks off in August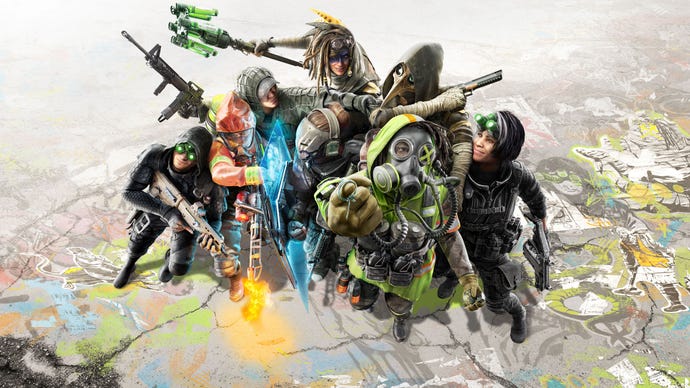 Tom Clancy's XDefiant is a newly announced free-to-play, fast-paced arena first-person shooter coming from Ubisoft San Francisco.
After teasing the game for the past 24 hours, Ubisoft has finally announced the latest game in the Tom Clancy series: Tom Clancy's XDefiant.
Various Tom Clancy properties collide in the game, the arena shooter will take characters from series like The Division, Splinter Cell, and Ghost Recon to provide a hectic, competitive environment. XDefiant is planned to be a live service game, and Ubisoft has committed to supporting the game after launch and providing more content as time goes by.
The game, from what we can discern from various trailers and leaked materials, appears to be the final name of the BattleCat project that leaked last month.
Take a look at the debut trailer for the game below.
As you'd expect from an arena shooter like this, you'll have the ability to deploy a suite of gadgets and abilities, depending on your character and your position on the battlefield.
Here's the first set of characters you'll be able to play:
Wolves - Tanks inspired by Tom Clancy's Ghost Recon
Echelon - Support class inspired by Tom Clancy's Splinter Cell
Outcasts - Healers inspired by Tom Clancy's The Division
Cleaners - Assault class inspired by Tom Clancy's The Division
"Choose your faction, traits, abilities, and ultras," says Ubisoft. "Select from an arsenal of primary and secondary weapons, attachments, and a device to complete your loadout – then tweak it on the fly to adapt to an ever-changing battlefield."
Class abilities and gadgets aside, Ubisoft is making a point of saying that this game is a "shooter first," and the publisher seems to be prioritizing solid gunplay above all else. Let's hope the success of Rainbow Six Siege can help steer this game in the right direction then.
If you want to jump into the game and check out what's going on for yourself, you'll have the opportunity to try out the game for yourself from August 5 once a closed beta goes live. Simply head to the XDefiant beta site to learn more, and sign up now.
"Our first closed test begins on August 5 for PC players in the US and Canada. More tests are coming soon, so be sure to register no matter where you play!"