Epic Games Store is giving away three full games this weekend
It's that time again, and Epic have made three titles free this week.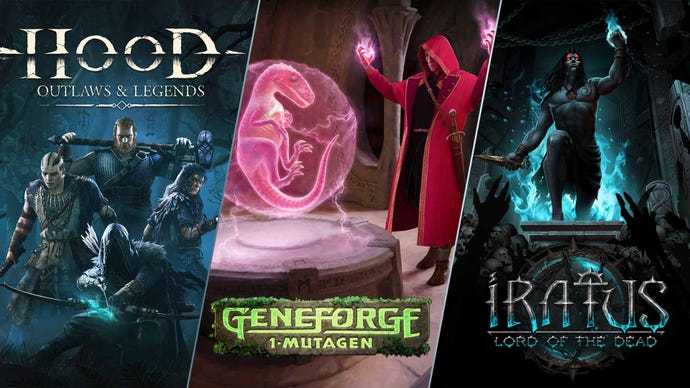 Epic Games Store have announced that three full games will be going free this week via their store. The titles include Hood: Outlaws and Legends, Geneforge 1: Mutagen, and Iratus: Lord of the Dead. So, if you had plans this weekend, you may want to consider cancelling them so that you can pick these three titles up. If they're your thing, that is!
The three games can be purchased and installed from the Epic Games Store or via the EGS desktop app, and they will then be yours to keep forever. The only condition is that you pick up the games before 4PM BST on July 7, as that is when the games will return to their full price again.
Catch the trailer for Hood: Outlaws and Legends here!
The first of the free games is Hood: Outlaws and Legends, which is a multiplayer heist game. Set in a medieval environment, it's your job (and your friends, too) to outplay enemies in PvP and PvE heist situations. Compete together or against each other for loot, and become a legend while you're at it.
The second free game on offer is Geneforge 1: Mutagen. This single-player RPG grants you plenty of freedom to live out your own alien fantasies. As a powerful wizard, you can summon just about anything you might need for challenges you face, like Invaders.
Last, but not least, Iratus: Lord of the Dead is the third free game in Epic's roster this week. Iratus is a tactical turn-based RPG with a fantasy theme. As a necromancer recently freed from imprisonment, you must control an army of the dead to come out on top in this roguelike.
That's it for Epic Games' free titles this week. Will you be picking any of them up for the weekend?