The Technomancer is a new RPG in the works from Bound by Flame developers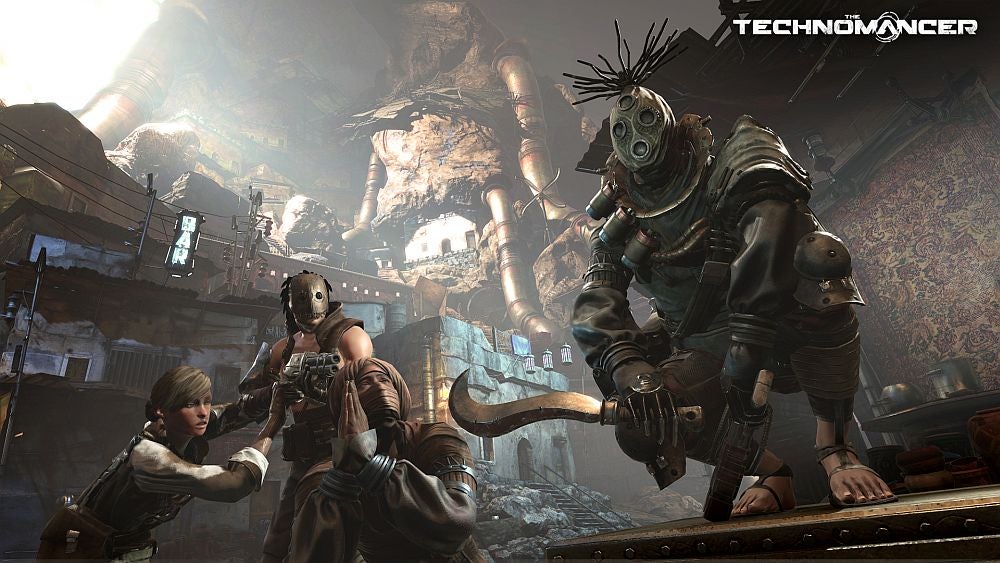 Bound by Flame developer Spiders has announced a new RPG in development titled The Technomancer.
The post-apocalyptic cyberpunk title is set on Mars during the War of Water. There, a Technomancer faces a myriad of questions as "his future grows threatened by the secrets of his past."
Technomancer boasts action-oriented combat with four different skill trees which focus on three fighting styles. Sometimes, players will need to take advantage of the game's "dynamic conversation dialogue" instead of just beating or electrifying enemies into bits.
The story will also change depending on choices made, relationships nurtured, and equipment such as weapons and armor can be crafted for the player and recruited companions.
Here's a bullet list of game features:
A unique and thrilling science-fiction RPG experience set on the Red Planet.
Bond with numerous unique and interesting companions and reveal secrets about their past.
Manage their inventory and level up your companions.
Up to five different endings for many quests changing the conclusions and rewards - even the people you'll meet and journey with.
A dynamic crafting system that changes the visual appearance of weapon and armor.
Play as a Technomancer - a combat proficient warrior with use of cybernetically enhanced magical abilities.
The Technomancer is slated for a 2016 release on PC, PlayStation 4 and Xbox One.