The Sims Medieval trailer and screens arrive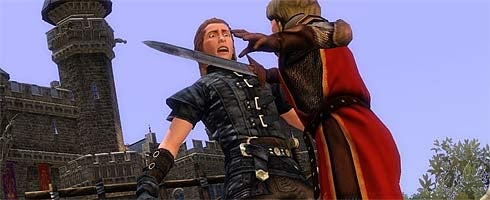 The Sims medieval adds a number of new features to the phenomenally popular sandbox series, including quests, combat and magic abilities. More to the point, it adds in some seriously fancy duds and pimpin' cribs. See the latest trailer and screenshots through the cut.

In a move designed to tempt traditional gamers as well as the loyal casual crowd, The Sims Medieval includes and over-arching quest structure, allowing your chosen Sim to conquer and rule an entire kingdom - with careful management.
That said, if you still want to mess about trying on ridiculous outfits and writing soap operas, you can do that, too.
The Sims Medieval is due out on Mac and PC March 22.
Thanks, Big Download.
.