The Pitt still broken, being fixed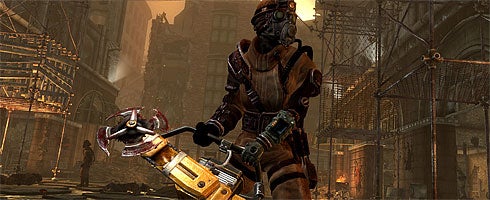 Despite being pulled, fixed and put back up onto Live, Fallout 3 DLC is still broken, Bethesda's admitted.
Since The Pitt went back up on Xbox LIVE last Wednesday, we've received feedback that some folks were experiencing freezing issues while trying to access The Pitt. We're working with Microsoft to get a version of The Pitt up that corrects the aforementioned freezing issue. Once the content is up and available, we'll let you know.

We'd like to thank all our fans who generously and methodically reported what they were seeing on our official forums, via email and on this blog. This data was immensely helpful in tracking down these issues.

Thanks again to everyone for their support, patience and feedback.
Not so great. But at least it'll be resolved. Eventually.