The Forgotten City is an award-winning Skyrim mod launching as a standalone game this winter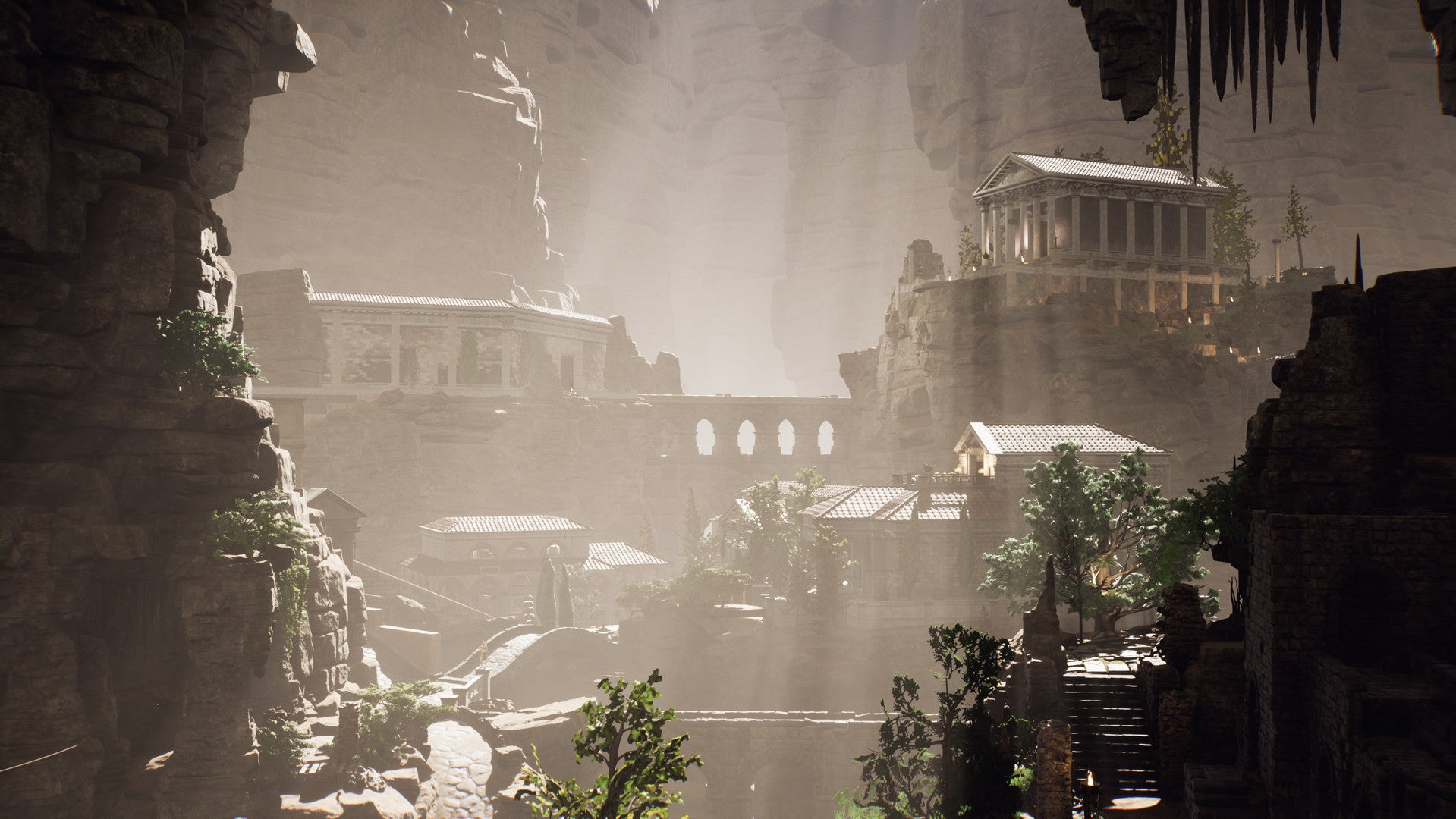 The Forgotten City once won a Writer's Guild of America award back when it was known as an excellent Skyrim mod - now it's being designed as its own game, and is due to launch this winter.

Originally developed as a Skyrim mod, The Forgotten City is renowned in the Elder Scrolls community for offering a remarkably rich story experience. The game is being developed by Modern Storyteller and published by Dear Villagers, which describes it as a "mature narrative-driven game."
You can check out the official trailer, initially unveiled during the PC Gaming Show 2020, in the video embedded below.
Although it might seem strange to see what was once a Skyrim mod take on a new life as its own independent entity, plenty of successful mods end up being converted into even more successful games. Auto Chess was originally a Dota 2 mod before it was launched as a standalone game, and Dota 2, in turn, came from a Warcraft III: Reign of Chaos mod.
Let's not forget about the fact that Half-Life 2 has fostered about a million games all on its own.
As it stands, all we really know about The Forgotten City so far is that it's due to launch later this year, and will be coming to both Xbox One and PC. The original mod had over 2.5 million downloads, and if you played it - or even heard somebody talk about it - you might see some familiar faces in the full release this winter.
You can wishlist The Forgotten City on Steam now.
In related Elder Scrolls news, Oblivion has once again proven that it is hilariously broken. 14 years on and it's still as utterly absurd as ever. Also, have you ever thought about what Skyrim would look like with over 300 mods? If so, you're in luck: check out this video.