The Division 2 players with Twitch Prime can grab some baseball-themed skins this month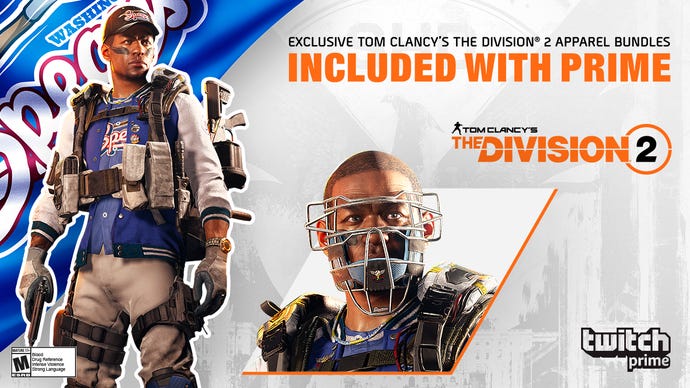 Twitch Prime has a new set of drops for members, and this time out it's for The Division 2 players.
The first drop features an exclusive Spears baseball apparel bundle and baseball mask. It's baseball season, after all.
Additional loot for The Division 2 will be released on July 23, August 22 and September 24, so be sure to keep checking back.
Grab The Division 2 bundle here.
Additional content for Call of Duty: Black Ops 4, StarCraft 2, League of Legends, and World of Tanks is also available.
And there's still time left to grab June's Free Games with Prime, which includes Aegis Defenders, Stikbold, 10 Second Ninja X and Metronomicon.
Don't forget: you can still get in on 12 months worth of Switch Online for free if you have Twitch Prime.