Terminator Salvation 'Rail Sequences' trailer is the best one yet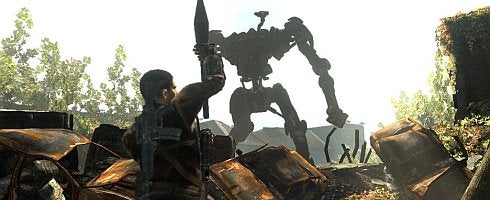 IGN has posted a new video for Terminator: Salvation showing off the rail sequences.
Basically you will get an idea of what it's like to be shooting from a moving vehicle while things are trying to blow you to mushy bits.
Best trailer for the game yet, we think. Just because it's hectic. We like hectic.
Grin's shooter is out in May for PC, 360 and PS3.