Temtem: How to Get to Kisiwa Island
The island of Kisiwa has opened up, now accessible to those who've progressed far enough in the main story. We'll show you how to get to Kisiwa island and to its capital, Vumbi.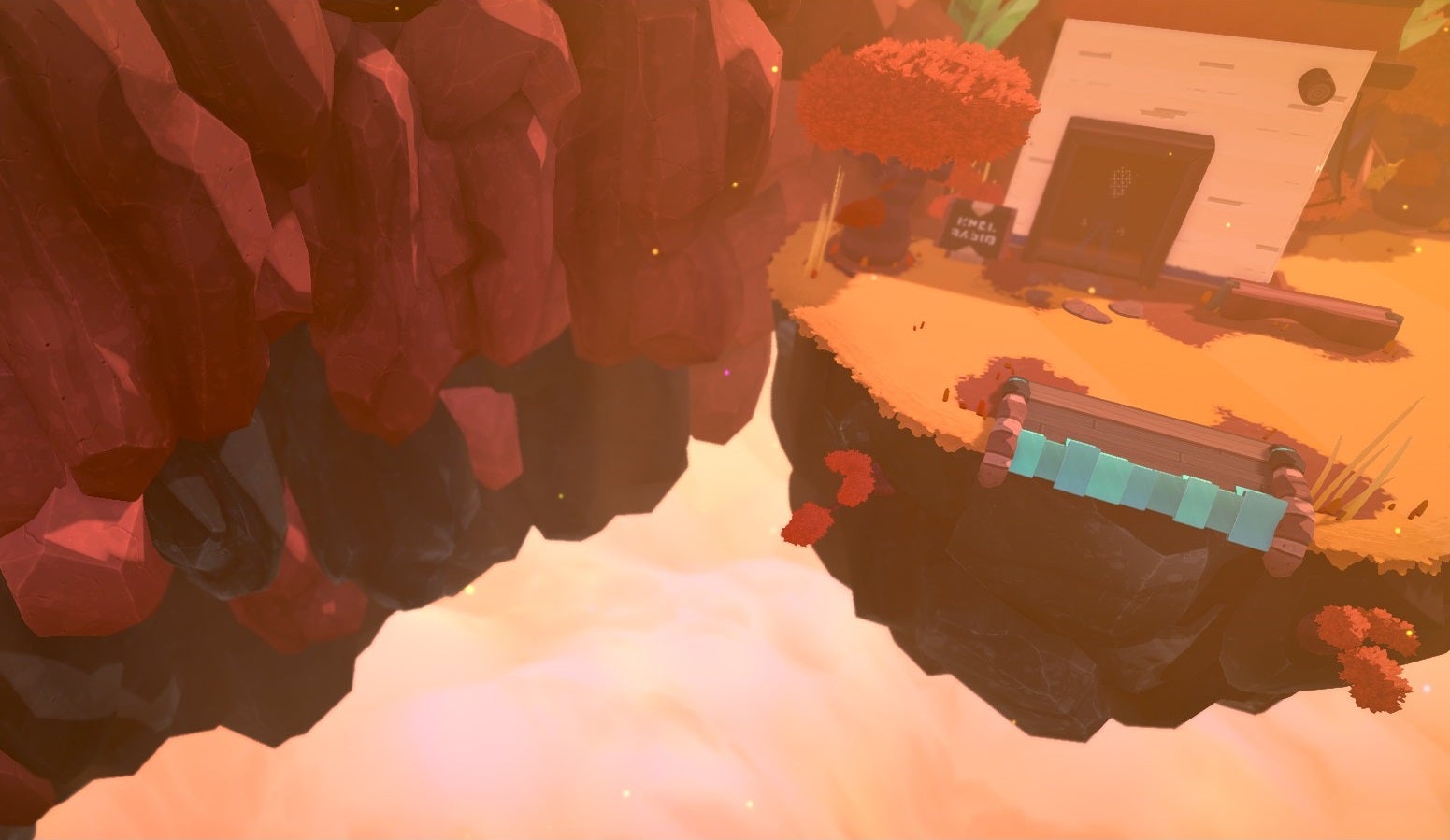 A beautiful savannah currently under siege, Kisiwa is Temtem's fourth island with numerous new opponents to fight and critters to catch. We'll show you how to get to Kisiwa here, and what you'll need to do so.
On this page:
How to Get to Kisiwa in Temtem
To get to Kisiwa in Temtem you'll need to have to complete the main story quest, "Shipwrecked in Tucma!", which has you make your way across the previous island. This'll end with you getting the Rock-Hopping Hook, a process which we've outlined in detail here.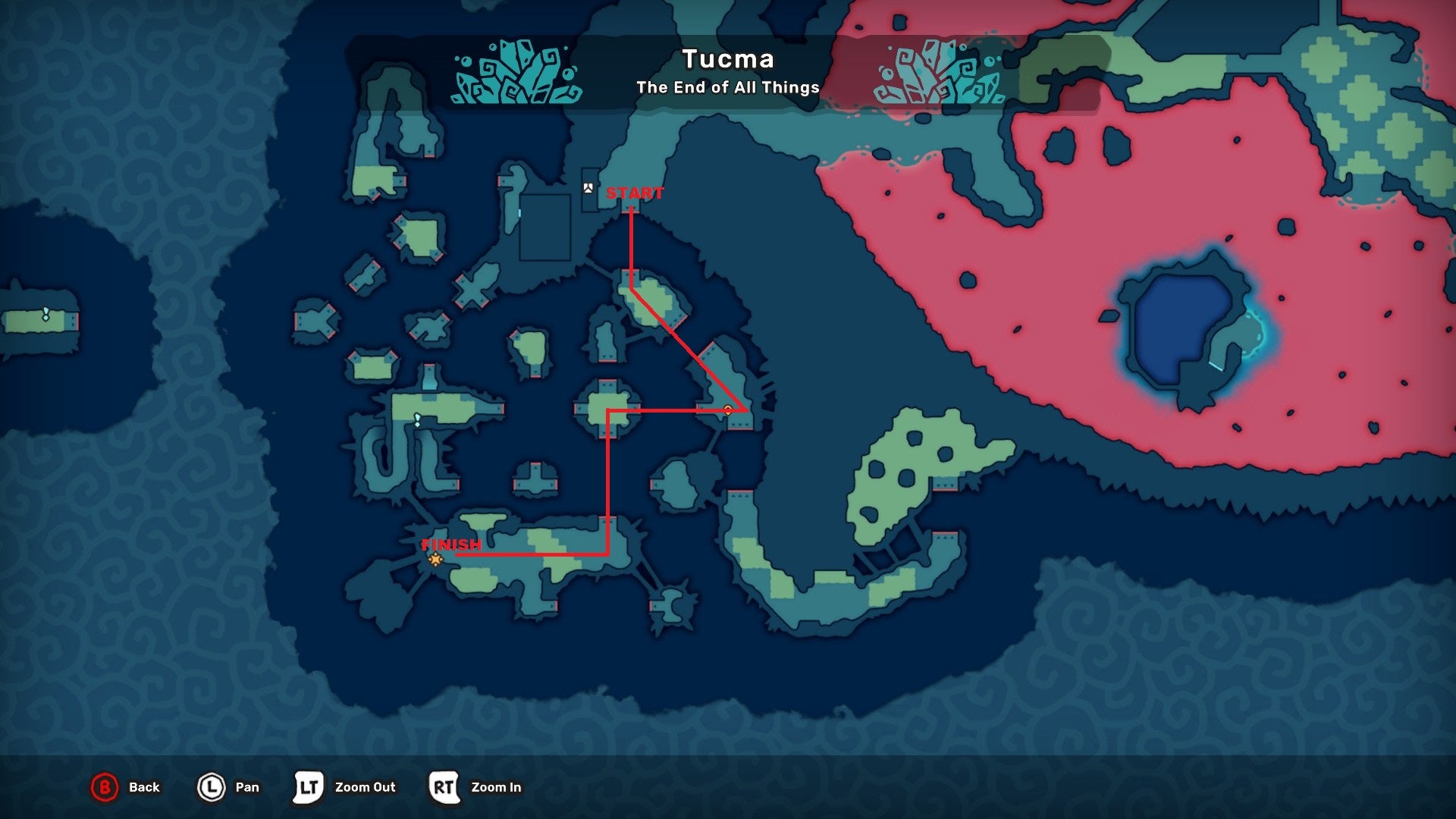 Once you have the hook, head to Kupeleleza, just outside of Quetzal by the Miniporium on the surface. There you'll have to rock-hop through a maze of islands, one that's deceptively easy. Provided you take the right path very early on, you can make it to Kisiwa in just a few moves. However, go the wrong direction, and you can end up in a loop of dead-ends and optional quests. Fortunately, we've laid out the correct path for you in the image above.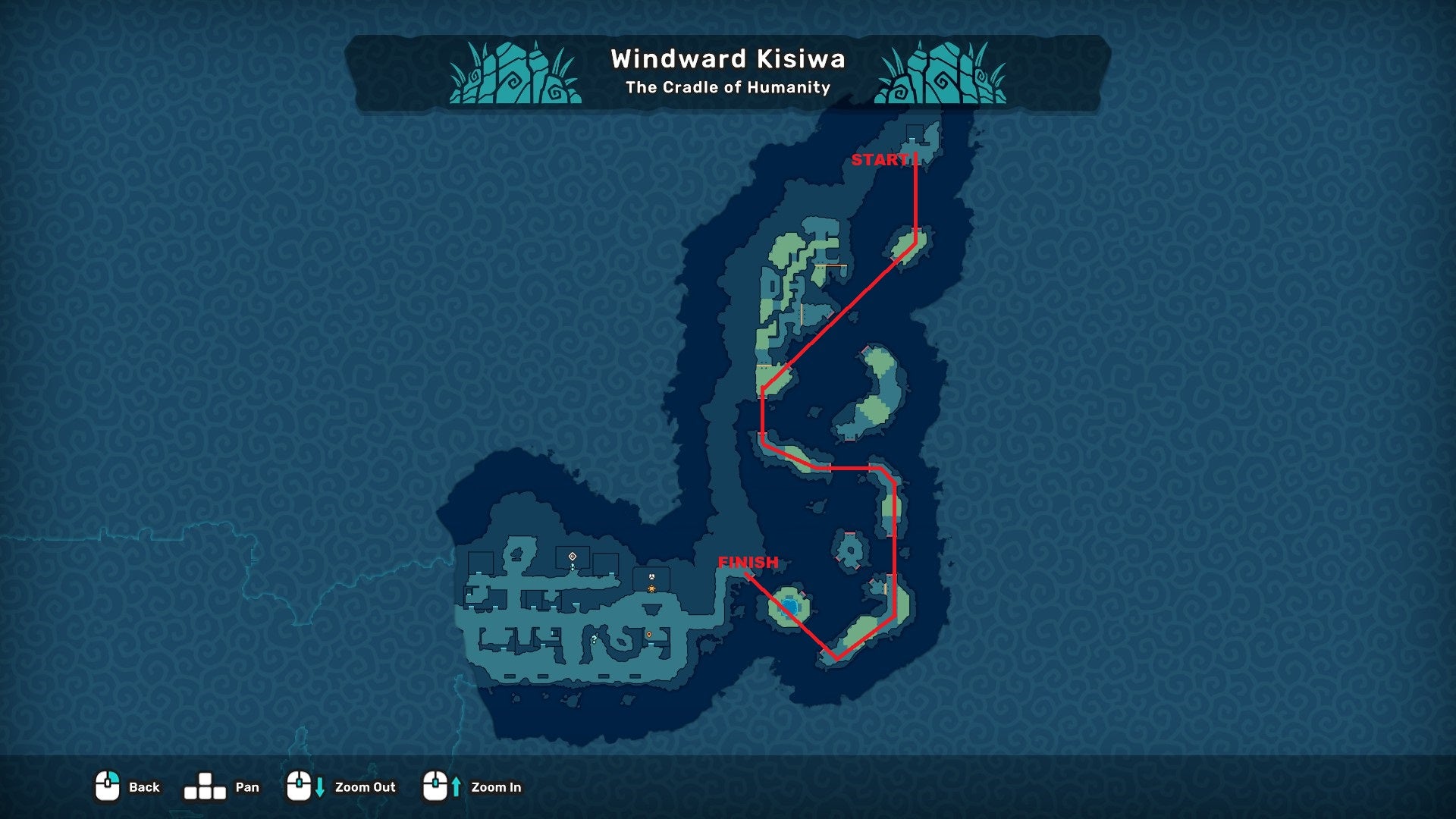 If you're determined to catch every Temtem out there, why not check out our full Temtem Guides Hub and walkthrough here? We've got guides on how to beat Dojo Leaders, catch rare Temtem, find unique items and more!
How to Get to Vumbi
Once you're in Kisiwa, your first objective is to find the capital of Vumbi and try to contact Carlos. This is another rock-hopping maze that you'll want to get right early on, with several tamers waiting along the path to jump you (mainly with Earth-type Temtem).
Kisiwa Level Requirements
While your Temtem can be any level when you venture into Kisiwa, we recommend you have them all at least level 40, and ideally level 45, before going in, and make sure that they're levelling up regularly. It won't be long before you're fighting tamers with Temtem of level 50 and up, and while type advantages can do a lot to even the gap, it's a bad idea to fight Temtem that are five levels or more above yours.
We've got a lot to say about Temtem here at USG! Listen to Kat, Nadia and Mike talk Temtem on Axe of the Blood God, or check out Mike going into more detail on the important differences between Temtem and Pokemon here.