The Surge 2 Public Enemy DLC adds 13 weapons across eight different types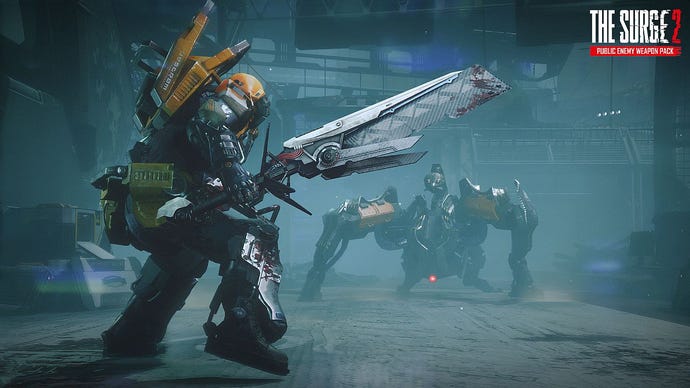 If you play The Surge 2, a new weapon pack is now available as DLC.
The Surge 2 has a new DLC pack available. Called the Public Enemy Weapon pack, it comes with 13 weapons to add to your arsenal.
The weapons span eight different types and include the Strongarm Twinblade sword and the Codename: Zarathrustra punching gloves.
You can pick up the Public Enemy DLC as part of the Season Pass, and it is available as a separate download for $4.99.
Looking ahead to December, new full sets of gear for your exo-rig are coming as part of the Season Pass.
Due to arrive in January 2020 is "The Kraken" DLC. Also included in the pass, it features a narrative-driven adventure set in a brand-new location with new enemy types and bosses.
If you're just picking up The Surge 2, here are some essential tips you need to know before starting.