Street Fighter's Ryu and Sakura are coming to Monster Hunter World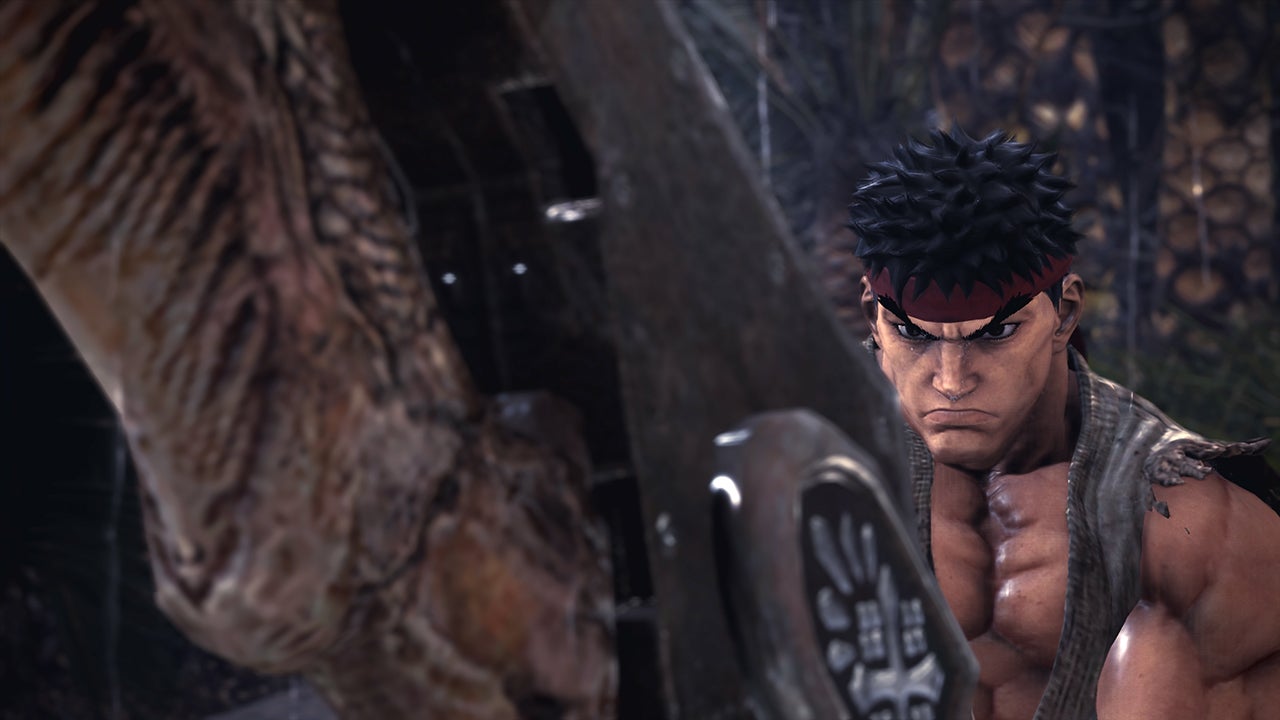 Monster Hunter World is getting some pretty snazzy Street Fighter costumes.
Monster Hunter World will soon get outfits that turn your hunter into Ryu, and Sakura from Street Fighter, particularly their Street Fighter 5 look.
Each costume will be available in Monster Hunter World as a full set of armour, meaning it can only be equipped in its entirety and not mixed with other armour. The male set gets you Ryu, complete with appropriate voice lines, and the female unlocks Sakura.
You'll be able to acquire Ryu's set as part of a quest that'll be available soon. PS4 players get first dips, and it'll be available to anyone who has save data from Street Fighter 5. The quest is called Down the Dark, Muddy Path. Completing it earns you SFV Tickets, which can be exchanged for the armour set at the Smithy.
Those who don't own Street Fighter 5, such as players on Xbox One, will get their chance when the quest becomes open for all players sometime after PS4. The timings of both releases have yet to be announced.
The most interesting part of this cross-game promotion is that you'll be able to use the Hadouken and Shoryuken in Monster Hunter World. These will be in the form of gestures, and you'll be able to buy them for $4 each.
On the other end of that, in Street Fighter 5, players will be getting Monster Hunter-themed costumes for free.
If you're feeling a bit lost in the game, our Monster Hunter World guide has all the help you need. From simple, beginner's tips, to more advanced monster hunting tactics, it's all there.