Street Fighter 5 is not dead - new characters and content to be revealed soon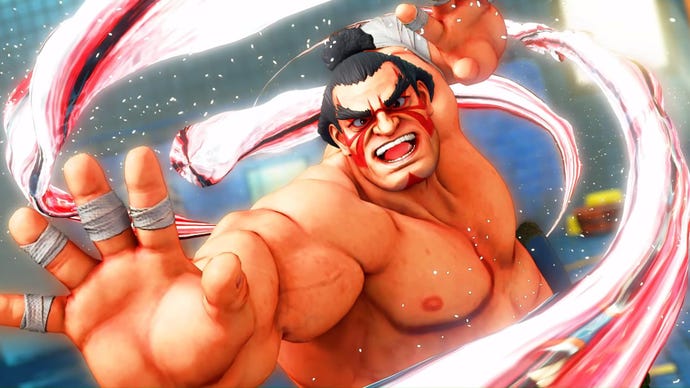 Street Fighter 5 is indeed getting new content, and we're going to learn more about it before the end of the year.
At the Brazil Game Show this week, Yoshinori Ono revealed that new Street Fighter 5 announcements will be made in November and December. Ono took the stage to discuss the Intel World Open tournament and specifically mentioned "characters and content" amongst the announcements fans should expect.
"You wanna see new characters, right? You want new content too, I'm sure that's what you're all thinking," said Ono, as translated by Event Hubs.
"Well, about that, we're going to have new information to present to you in regards to that at the Capcom Cup North American Finals in November, and at Capcom Cup in December, so if you could please just stay patient until then,"
The Capcom Cup North American Finals take place November 16-17, whereas the Capcom cup is scheduled for December 13-15. This is when we're going to get Street Fighter 5 news, but it's not yet clear exactly what will be revealed.
Event Hubs points it out that Capcom could announce one or two more characters, and they're even likely going to be available immediately after the announcements. This is what Capcom did when it revealed and released three characters at EVO 2019 in August.
It's interesting that Capcom continues to support Street Fighter 5, but Alex argues the game needs more to stay relevant. For the first time, Street Fighter didn't close out EVO this year, indicating that the fighting game community has moved on to more relevant releases as the wait for the next big Street Fighter continues.
Clip via @shirauzutaisa.