StarCraft II has planned trial versions, says Blizzard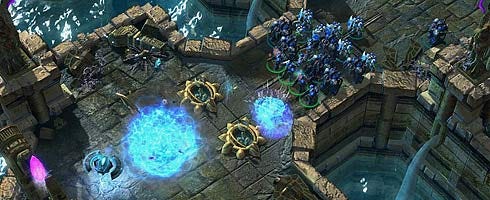 Blizzard will release "trial versions" of StarCraft II, Blizzard's confirmed, although you'll have to wait until the game itself's shipped to be able to try before you buy.
"We've got lots of different SKUs planned," said lead game designer Dustin Browder, speaking at Blizzard's HQ on a recent press trip.
"I don't even know what they all are right now, but there are trial versions planned, and all kinds of stuff."
Added design boss Rob Pardo: "We'll do those after release, though. We always do those after release. "
The sequel's planned for a 2010 launch.
We got to play StarCraft II's single-player component in California last month. Impressions here, Rob Pardo interview here, Campaign screens here.