StarCraft 2's new co-op commander is an actual bastard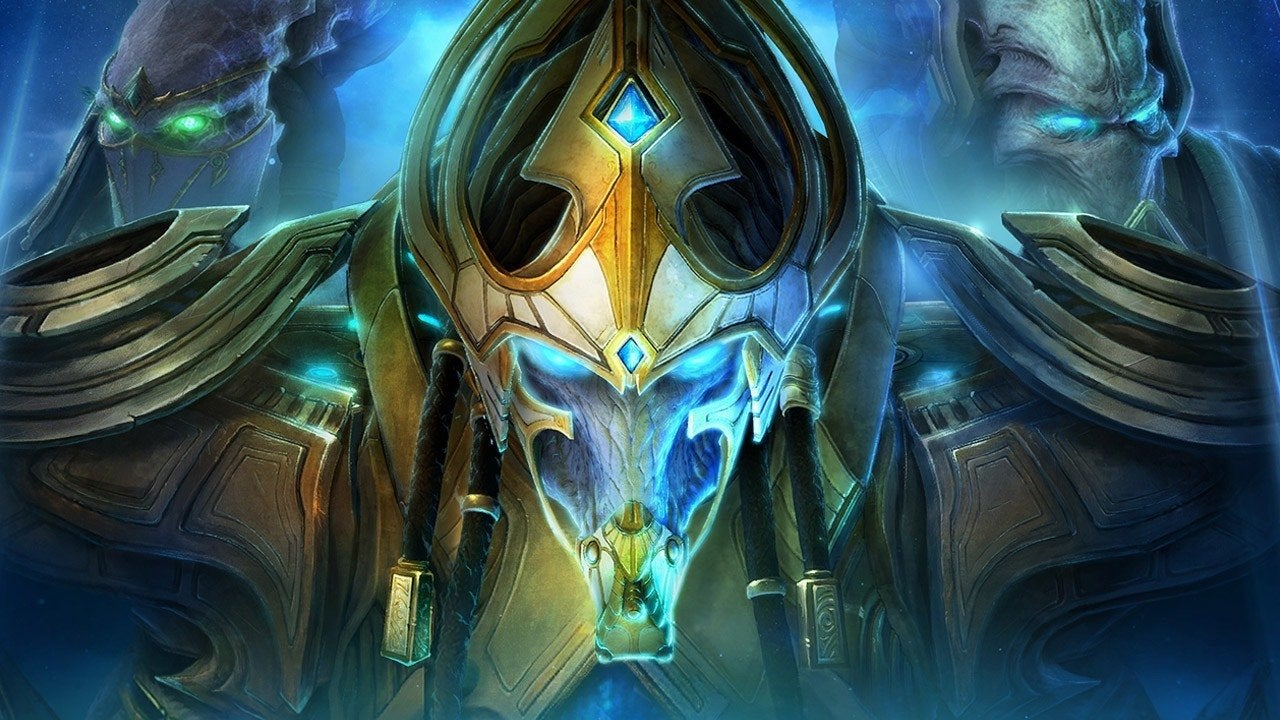 StarCraft 2 might have seen some light evil before, with Kurgen and Alarak, but the new co-op commander Arcturus Mengsk is an unfiltered bastard.
Mengsk has been around since the very beginning in StarCraft's universe, and Blizzard is bringing him to life as a playable co-op character in the most appropriate way. His army is made up of regular citizens, ill-equipped for battle and forced to scavenge tech from their fallen comrades. To Mengsk, his army is just meat.
"His core units, which we call Dominion Labourers and Troopers, are actually just regular Dominion citizens that he conscripts into his army to serve," lead co-op designer Kevin 'monk' Dong explains. "Instead of workers, he has Dominion Labourers and instead of Marines - the core unit of the Terrans - he has Dominion Troopers.
"He can actually switch between the two modes and one of the coolest things about the Troopers is that he can upgrade them or equip them with better weaponry. So a base trooper actually costs only 40 minerals - very cheap - but the weapon itself costs 160 minerals. The cool part about the weapon is that when Troopers die, they drop weapons and then other Troopers that don't already have weapons can pick them up."
It's that tech that Mengsk ultimately cares about, since that's what provides value and combat efficiency to his troops. But it's not as straightforward as that - Mengsk also has some powers that he can only deploy when he has the support of his people. Orbital Strikes where he conscripts troopers, landing a bunker straight from space. Unleashing the Zerg on his enemies. Contaminating the battlefield with biological warfare. A barrage of 41 (41!) nuclear missiles. He's just not a very nice dude, let's be honest.
Of course, building that support isn't a case of actually, you know, being nice to people, either. You just need to build up a resource called Imperial Mandate, and you can do this in a bunch of different ways.
"One is with the indoctrination ability from what we call the Imperial Witness," Dong says. "Internally we call it 'Propaganda Blimp' because that's essentially what it is. The Imperial Witness is essentially a mobile blimp that flies around the battlefield and has images of characters Kate Lockwell and Donny Vermillion, who spout things about Mengsk, and then when he goes in indoctrination mode or patriot mode, you have a hologram of Mengsk and he himself will shout out things that inspire his troops to follow his bidding."
What. A. Bastard.