Star Wars: Battlefront 2 beta coming in October, includes new dogfight mode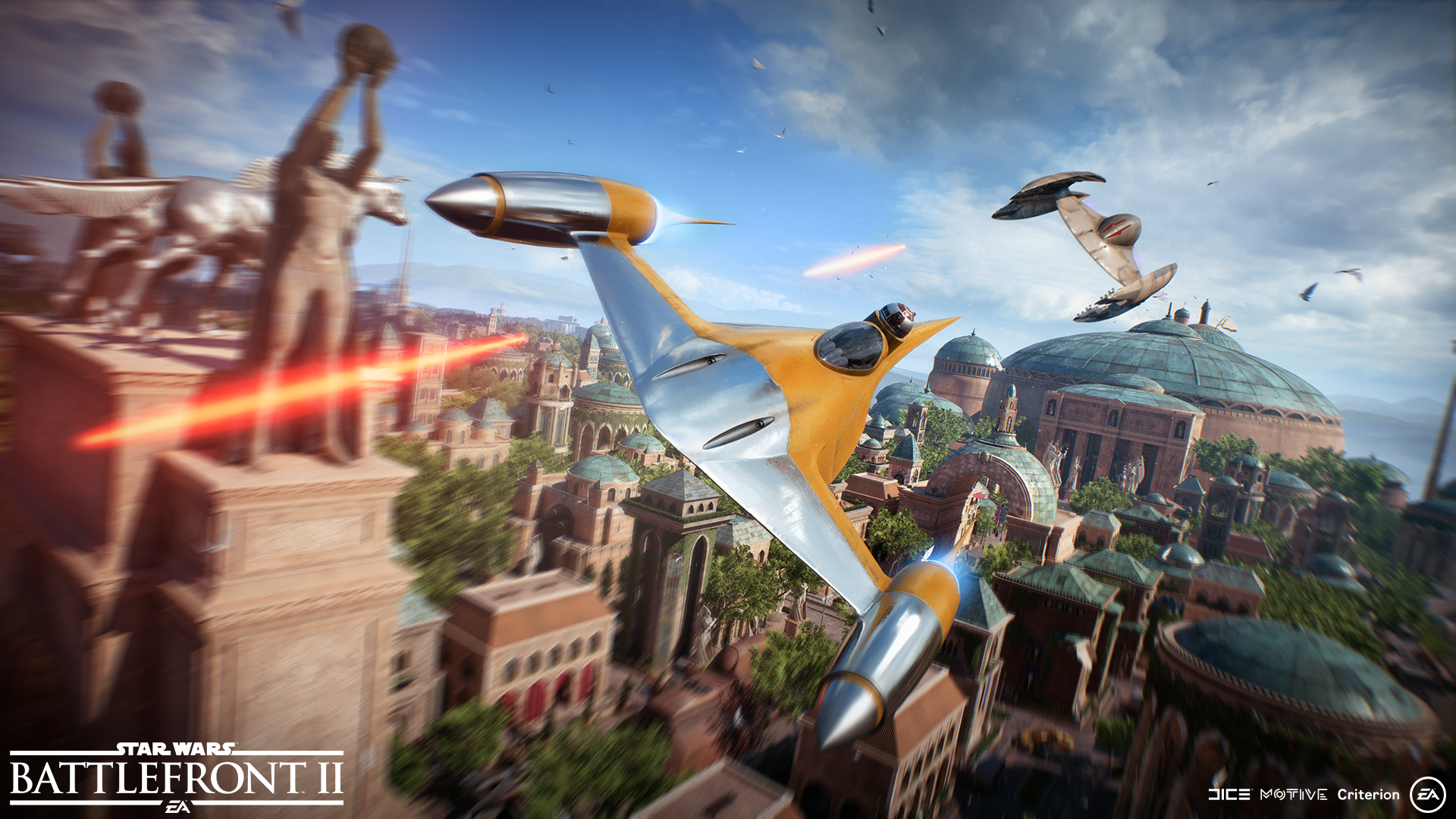 Star Wars: Battlefront 2 is getting a beta this October on all platforms.
EA, and DICE have just announced the news, confirming that the beta starts on October 6. If you pre-order the game, you get to jump in two days early on October 4.
The same Naboo: Theed map that was shown at E3 2017 and featured in the closed alpha, will also be available in the beta with the Galactic Assault mode. The other mode included in the beta is the Starfighter Assault battle, which lets you pilot a variety of starfighters from the series.
This is the first time we're hearing about this new mode, and DICE promised more details at gamescom in August. What the developer did say is that the mode is an objective-based, multi-stage battle that will include prequel era starfighters.
The Star Wars: Battlefront 2 beta wraps up on October 9. Interestingly, Yoda's Epic Lightsaber Mastery Star Card pre-order bonus won't be available past that date.
Star Wars: Battlefront 2 is out November 17 on PC, PS4, and Xbox One.