Square Enix announces gamescom line-up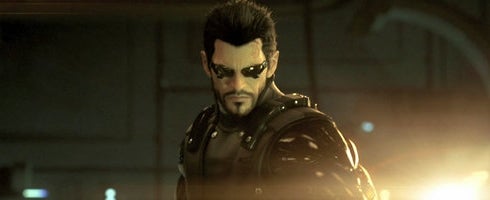 Square Enix has announced its line-up for gamescom next week.
Spoiler: it's very good.
The Cologne massive will get its first public look at Deus Ex: Human Revolution, as well as other titles like The 3rd Birthday, Final Fantasy XIV, Kingdom Hears: Birth By Sleep and more.
Get the full list below.
Deus Ex: Human Revolution
Final Fantasy XIV
Final Fantasy: The 4 Heroes of Light
Front Mission Evolved
Kane & Lynch 2: Dog Days
Kingdom Hearts: Birth By Sleep
Lara Croft and the Guardian of Light
gamescom takes place between August 18-22 in Cologne. Get the timings for the press conferences here.