Skyrim, Fallout and DOOM arrived in Zen Pinball and Pinball FX2 this week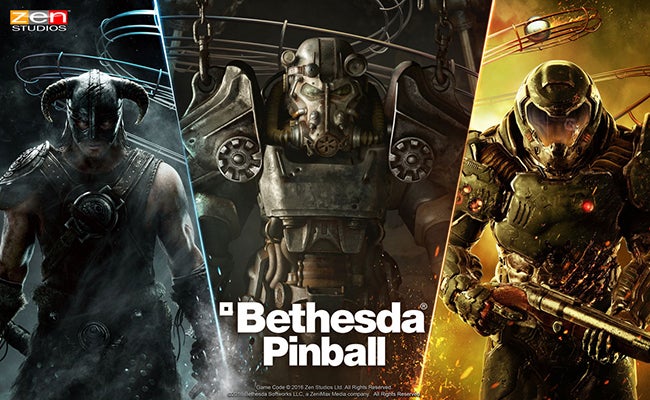 Bethesda Pinball is a new DLC pack for Zen's popular pinball suites.
Skyrim, Fallout and DOOM tables are now available in the Bethesda Pinball DLC pack for Zen Pinball (PlayStation) and Pinball FX2 (Xbox).
These tables will also arrive on the Zen Pinball mobile app later this week, and will be released in a free, standalone Bethesda Pinball app some time in the future.
I'm not really sure what else to say about this. It has happened. This is the universe we live in. The tables look cool.