Shaun White PS3 recalled in US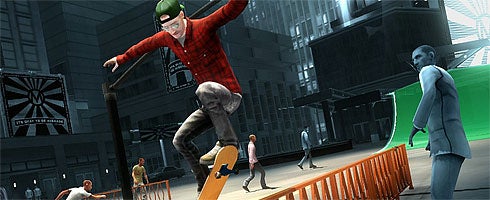 Sony and Ubisoft have had to recall Shaun White Skateboarding in the US, following a manufacturing error on the game's PS3 version.
An official statement released by SCEA admitted the problem, which it says was due to the wrong version being printed on the disc. Whoops.
There was a manufacturing issue with a misprinted disc at Sony Computer Entertainment America and the wrong version of the Shaun White Skateboarding PlayStation 3 game was shipped to retailers. We're working with Ubisoft to correct the issue.
Sony has said it's working with Ubisoft to ship new PS3 copies of the game to North American retailers by Thursday, October 28.
Shaun White Skateboarding is released in the UK and Europe on October 29. Let's hope we get the right version.
Check out the latest trailer below. Thanks, Kotaku.