Shadow of the Colossus: how to beat Colossus 4 - Gravestone Horse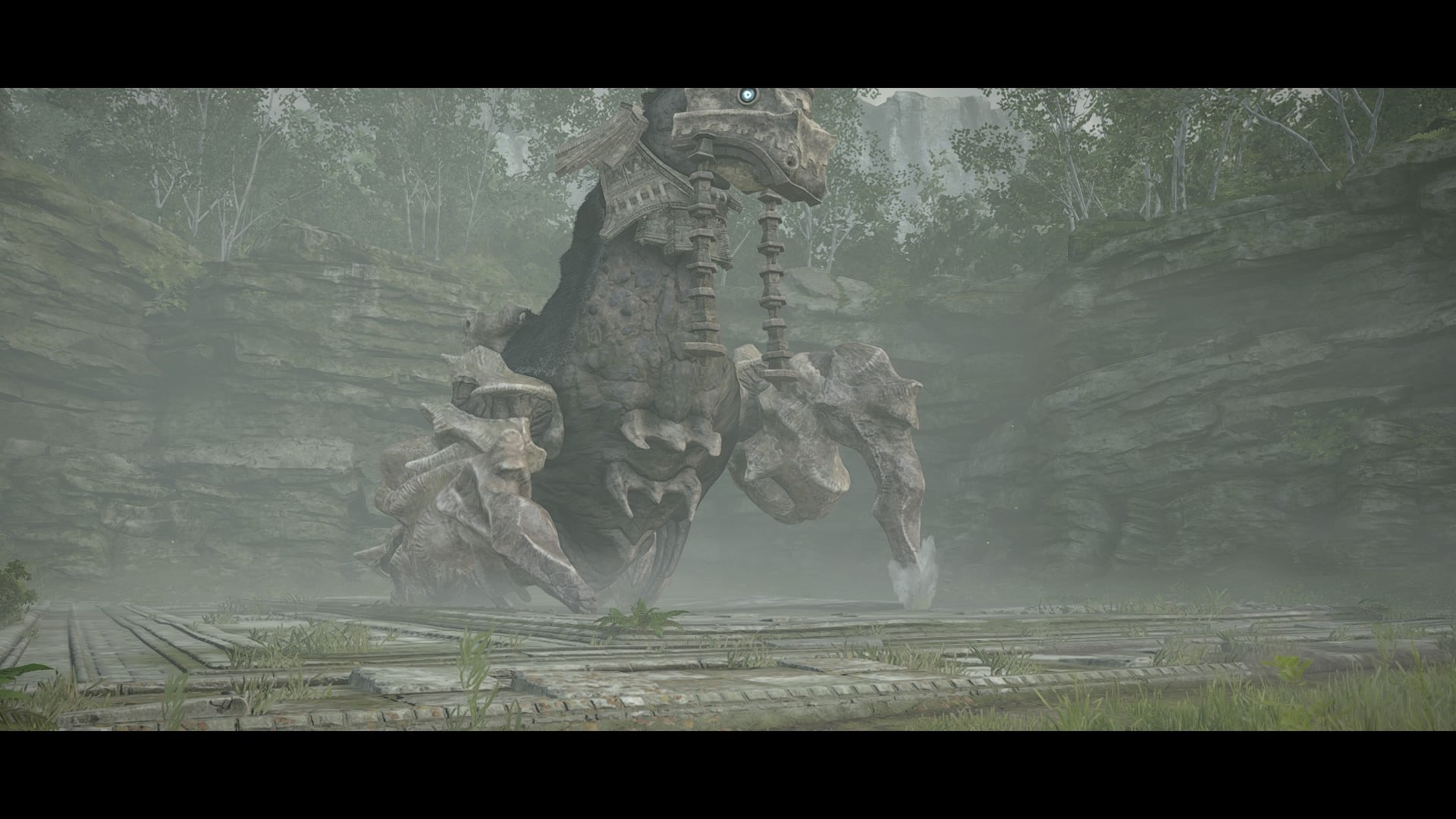 Don't want to get hoof-stomped by the 4th Colossus - it's time to outwit a giant.

This isn't necessarily a hard Colossus to defeat but it can be annoying. It's all about deceiving your enemy.
Where to find Colossus 4: Gravestone Horse
Map location: G5
Head directly south east from the Shrine of Worship towards the mountains where you'll see a dark path leading through. Follow this winding path until it comes to a large grassy plain.
Ride down the path into the valley and follow it until you see the Colossus wake. You'll notice you rode past some small tombs in the ground. You're going to make use of them right about now. From the cutscene you'll also see a weak spot at the base of its neck.
Ride back to the tombs and stand in the middle of the three openings. Distract the Colossus by firing arrows at it until you have its attention and it heads towards you. As it gets close, stand on the lip of the entrance to the tombs and make sure it follows you again.
As it begins to stomp attack, drop down and into the tomb entrance. You'll know you have its attention if you're standing inside the tomb and the walls are shaking and clouds of dust are falling. Now run down the tomb corridor and out of a different entrance.
Now the Colossus us distracted you will see it's still stomping at the entrance it last saw you. Walk to it and stay behind it, and it will lower its face to the entrance and also lower its tail. Jump on the tail and climb to the fur then clamber up to the base of its neck.
You only need to hit this weak spot once. Anymore after that and you'll notice the Colossus' health bar doesn't move. You now need to climb to the top of its head and stab at the weak spot there. Doing so will bring it down.
The hardest part of this fight is getting the Colossus to bend so you can climb it. Once that's done and the beast is dead, you'll earn the Trophy: Land of the Gravestones
Back to How to beat Colossus 3: The Knight
Return to Shadow of the Colossus walkthrough and guide
Forward to How to beat Colossus 5: The Bat