Sea of Thieves tips: how to start your first quest The Stash of Captain Bones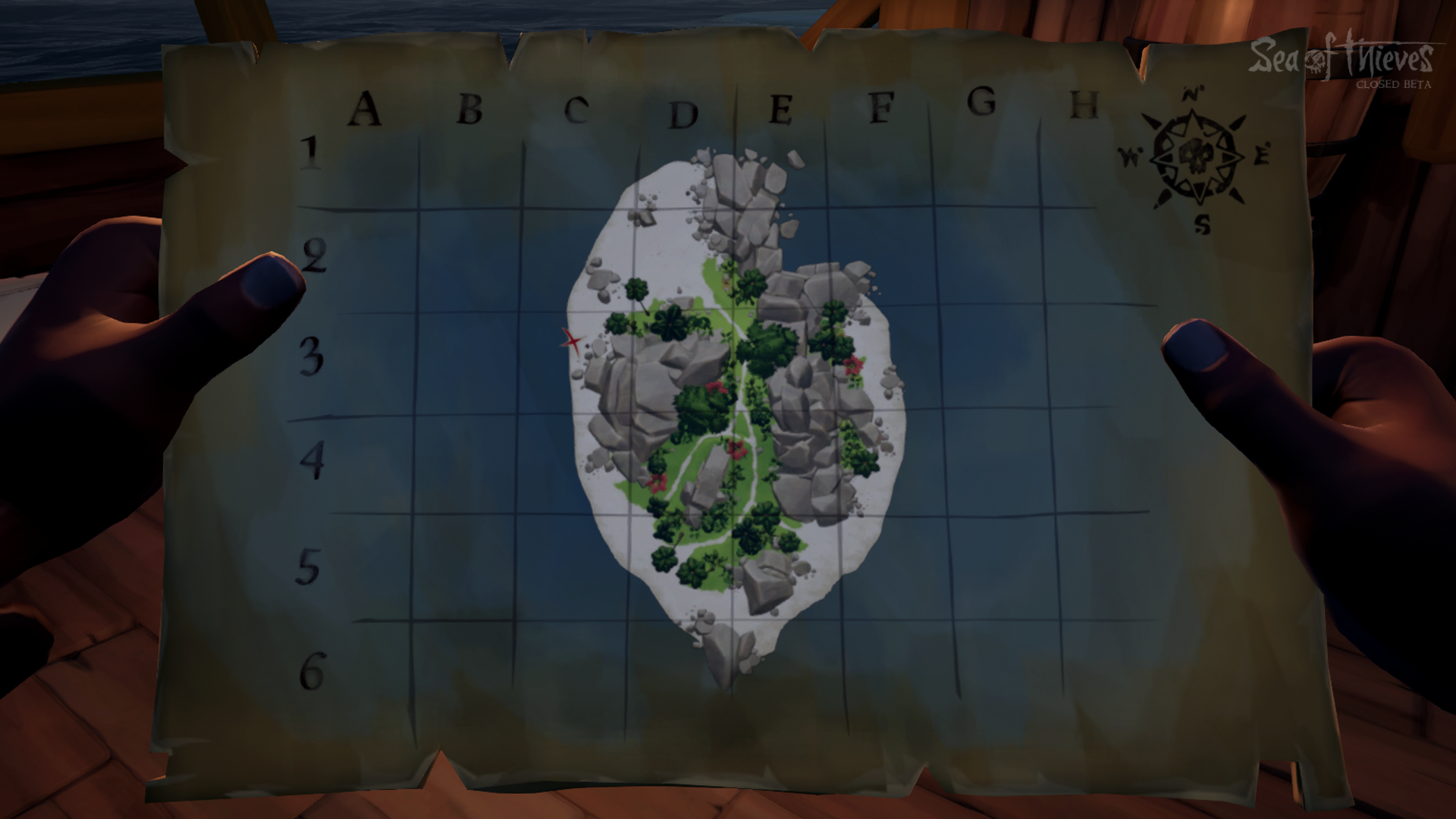 It's time to get your first treasure chest, but the going isn't easy.

Starting The Stash of Captain Bones quest is your introduction to Sea of Thieves. As very little is explained to you in-game, you'll need to follow this simple procedure which then applies to starting all treasure map quests.
Firstly, go to the Gold Hoarder's tent on the island you start on. He'll have a free map which you should purchase off him called The Stash of Captain Bones. You won't see it in your inventory but don't panic.
Now, go to your ship and from the captain's table you'll see the option to Propose Voyage. Here you can Pick Up Voyage so you have the map on your person and vote to undertake it with your crew mates. If you're sailing solo you still need to vote for it before the quest begins.
Now select the Stash of Captain Bones map from your menu (right bumper on Xbox One) and take note of the shape of the island by looking at the map using the right trigger. You'll have to now refer to the much larger world map on the captain's map table to find a similar shaped island. Once you've found it (and beware, some islands look very similar) this is where you need to sail to. Tap A to mark the map if you like.
Now you need to set sail. This is easier with a full crew; raise the anchor, drop the sails and steer through the seas using the wheel and compass on the top deck.
Once at your island examine your Stash of Captain Bones map again to find the X on the island. Get on land, and you'll usually have to fight a number of skeletons that spawn. These continue to spawn so keep one of your crew mates on combat duty while the others dig. Dig around the X to find a treasure chest. Although a message will inform you the quest is complete, that's not the end of the quest if you want to get a reward.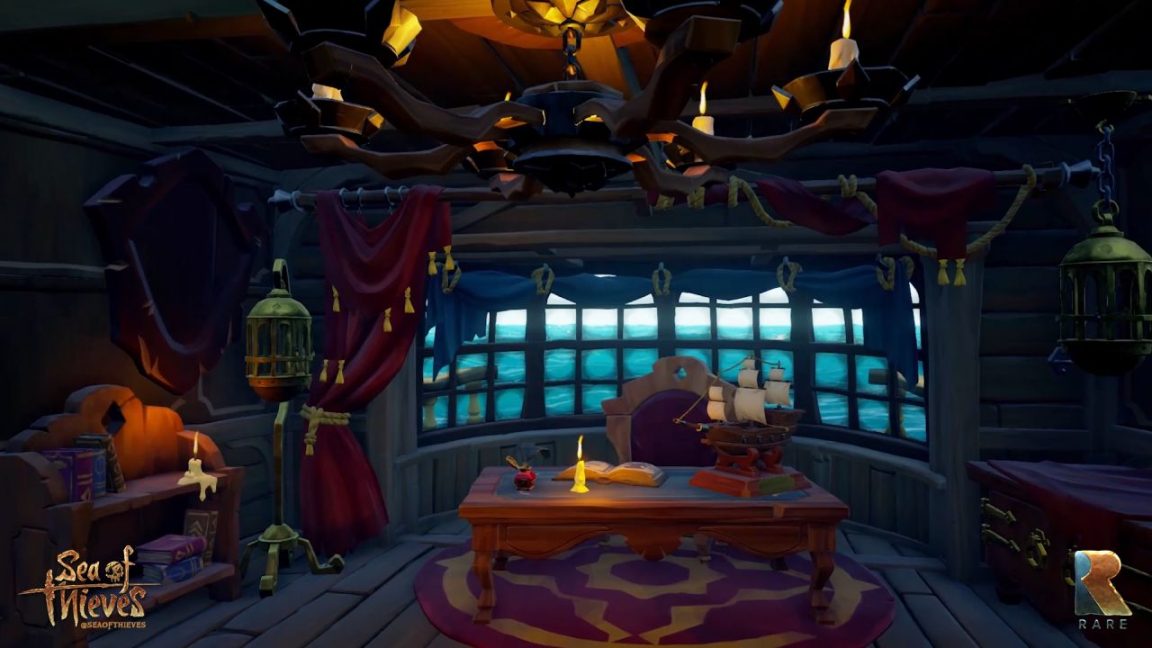 You now need to return this treasure chest to the Gold Hoarder for your reward of gold coins. You can return the chest to any Gold Hoarder at any Outpost island, but remember any other players in the world can steal your chest so guard it fiercely.
Once you get it back to a Gold Hoarder you'll recieve your gold coins. These can then be spent on gear, weapons and outfits, more quest and treasure maps and other booty.
Where is the Stash of Captain Bones treasure?
As quests are randomised The Stash of Captain Bones could be on any island and the X on any part of that island. No two maps will be the same, so we can't give you directions. As it's your first quest the island is likely to be close to your starting point so make sure you read the map correctly and communicate clearly with your crew.
Good luck!