SCEA launches streaming ice hockey app for PS3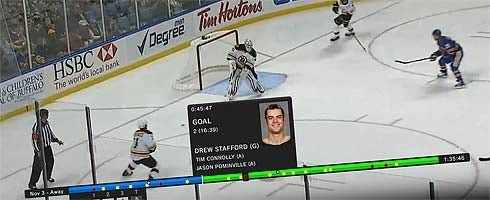 An NHL GameCenter application has launched on PS3 in the US and Canada, giving PSN users access to both general info and matches streamed in HD.
The app costs $10. To watch matches you'll need a NHL GameCenter LIVE sub.
Over over 500 classic games from NHL Vault are also available for viewing.
If you don't have a NHL GameCenter LIVE subscription, you'll still gain access to "a wide range of NHL content" by paying for the software, including "post-game highlights, team schedules, standings, player stats and profiles, and the full NHL scoreboard."
There's a video of it in action below.