Russian YouTuber faces up to 3.5 years in prison for playing Pokémon Go in church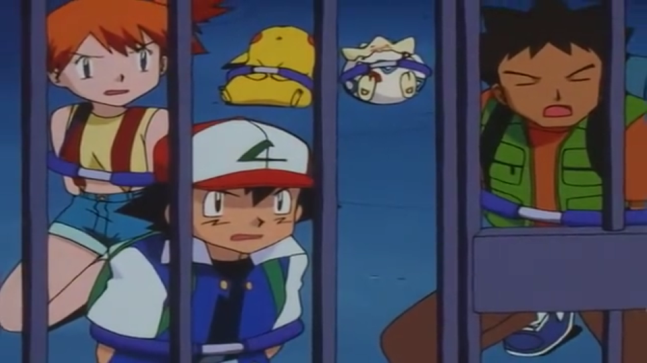 Prosecutor calls for maximum sentence for YouTuber after his video criticising blasphemy law and playing Pokémon Go in church.
It sounds ludicrous, but Ruslan Sokolovsky uploaded a vlog last year in which he shows a news clip that explains that anyone caught playing Pokémon Go in church could be fined up to half a million rubles, or in extreme cases, could be jailed for up to 3 years.
Sokolovsky criticises these measures that are covered under the country's blasphemy bill.
"Actions offending believers' feelings," form part of the bill, as they're "harmful for the whole society by creating conflict situation within it," said Irina Yarovaya, a United Russia deputy and one of the bill's initiators.
The law came into play in 2013 after Pussy Riot's anti-Putin protest concert held in Moscow's Saviour Cathedral. The crime is punishable by jail time and although the threat alone has acted as a sufficient deterrent, it was applied for the first time in March last year, just a few months before Sokolovsky made his video.
After the intro, he heads into the Church of All Saints in Yekaterinburg - which is a apparently a Pokémon Gym, so he's not the first to play there - and he wraps up the video with a Jesus joke.
Shortly after the video went up, state prosecutors accused Sokolovsky of inciting religious hatred and he was arrested and sent to pre-trial detention before eventually being released on bail and put under house arrest, according to Reuters.
The case is now in court and the prosecutor is calling for Sokolovsky to be jailed.
"I believe that there is no reason to exempt the defendant from liability," the prosecutor told the court on Friday, the TASS news agency reported. "There is also no reason to sentence him to a fine ... I request that the court sentence him to 3.5 years in a penal colony."
"I'm in shock," Sokolovsky told the court after hearing this. "I have been in jail, I was there for three months, and it is the doorway to hell."
"I do not consider myself an extremist, maybe I'm an idiot, but not in any way an extremist."
The verdict will be passed on May 11.
Any law that curtails speech is the first step along the road to madness. Hurt feelings are a matter of subjectivity, and the matter of context and intent can be manipulated or ignored. We'll see how things pan out for Sokolovsky later this month.