Russian StarCraft II players to be charged online fees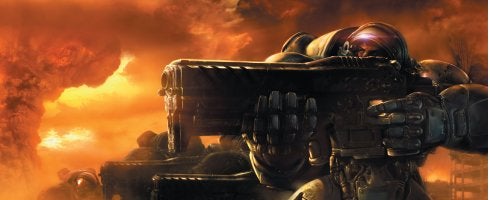 Those that live in Russia and want to play StarCraft II's multiplayer online will be required to pay a monthly fee for the service along with adhering to some connection restrictions.
Because of certain restrictions and the cost of going online, the game will cost less out of the box than it does in Europe. The DVD version will cost 999 ruble (£20/€25) and allows for one year Russia-limited multiplayer access, while the standard game cuts that price in half and comes with 120 days worth of limited access.
Players will not be able to connect to other Europeans.
After the initial time expires, Russian players will be required to pay around €3 a month, according to IncGamers.
Another option on the table, is for players to upgrade the game to play multiplayer into infinity, which allows them to play with Europeans as well.
Currently, there is no announced price for this option, but again, Inc reports that it might run around £25/€30.
Ultimately, this means the game will end up costing Russian players more in the long run if the pricing turns out to be correct.
There's a Yakov Smirnoff joke in there somewhere, but we're not too good at those.
Blizzard confirmed that Poland will not be charged extra fees.
A date for StarCraft II is expected "soon" and will run you $99.99/€89.99 for the Collector's Edition and $60/€59.99 for the standard.
Newbies to the series have been counseled by Blizzard to play it for up to 60-hours before trying out 1v1 mode.