Rumour: The Code Monkeys suffering lay-offs [Update]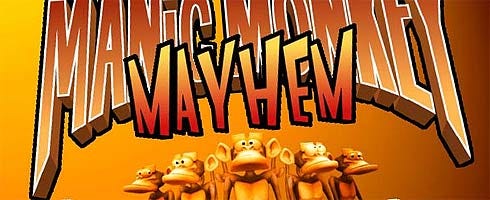 More bad news for the British development community. Following news yesterday of Rebellion Derby sailing into rough weather, we've just been told by a solid source that veteran Yorkshire studio The Code Monkeys has made most - if not all - staff redundant.
The company declined to comment on the phone just now. We're waiting for an official response.
It's unclear how many have been laid off, assuming the news is true.
The company's been around since the ZX81 days, and is responsible for the likes of Operation Wolf on MSX, the Amstrad version of Dragon's Lair and, more recently, Worms World Party on PlayStation.
The studio's most recent projects are iPhone, mobile and WiiWare titles.
The most prominent game on the developer's site is Magic Monkey Mayhem for WiiWare.
As soon as we know more, we'll let you know.
Update: It's true. We just received the following from development director Adrian Hirst:
The Code Monkeys reduced staffing levels based on our current production needs and predictions of what is needed for 2010.

The Code Monkeys are currently working on Manic Monkey Mayhem - PSP mini, Triple Shot Sports - WiiWare USA, Manic Monkey Pool - mobile, Casper's Scare School PSP mini, Postman Pat PSP mini and MYFC for mobile.