Rumor: Bionic Commando sequel revealed through Morse Code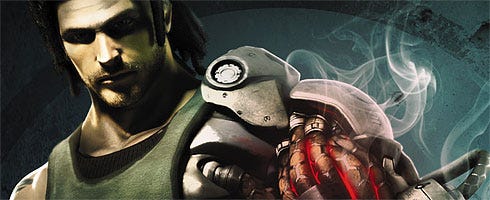 Rumor that a Bionic Commando sequel is in the works hit the net earlier via a strange Morse Code image.
Once the code is deciphered its reads the following in German:
"Bestaetige Ausfuehrung von Phase Zwei Vorbereitet Aktiviere Projeckt Albatross"
Translated into English:
"Confirm the Implementation of Phase Two Project Prepared Active Albatross"
Apparently in the first Bionic Commando, the purpose of Project Albatross was to resurrect Master-D. Not sure if this means a sequel is in the works or if it's something to do with the upcoming release.
You can see the full thing over on PerezStart, and the image is posted after the break.