Riccitiello: Battlefield 3 out in "second half" 2011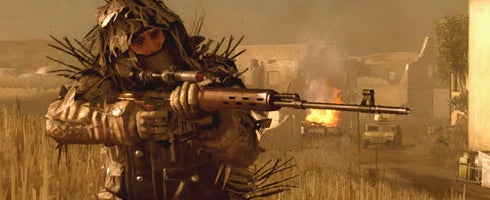 EA CEO John Riccitiello has confirmed Battlefield 3 will launch in the final six months of 2011.
Not much is known about the much-wanted DICE shooter, although an online beta, included with copies of Medal of Honor, will kick off at some point this year.
A talk on the game is set to take place at GDC in March.
"We've got a couple of third-party games in the form of Crysis 2 and Bulletstorm, and then our big focus is Battlefield 3 in the second half of the year," Riccitiello told IG when asked how EA is going to take on Activision and Call of Duty in 2011.
"I'd be shocked if we didn't take a notch out of [Activision]," he continued.
Riccitiello added that BF3 would be "designed to be the one that is the big leap forward; the one that is going to help a lot" in competing with CoD.
Despite talk on the title ramping up, there's been no formal announcement of Battlefield 3 yet.
EA told VG247 last year that it would not disturb DICE and the game's development "with marketing and PR".
Thanks, Big Download.