Hacker publishes PS3's root key as Fail0verflow claims complete PS3 crack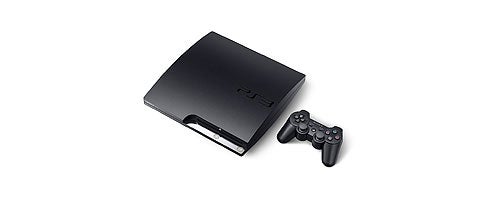 While PSGroove reports that infamous iPhone hacker Geohot has published PS3's root key, hacker team Fail0verflow has told the 27th Chaos Communication Conference that PS3 is now completely, and irrevocably, cracked.
Geohot has released what he claims is the Metldr key for the console, which can't be updated, apparently meaning he's exposed the Sony hardware for good.
"No donate link, just use this info wisely. I do not condone piracy," he said in a message.
He continued: "If you want your next console to be secure, get in touch with me. Any of you three. It'd be fun to be on the other side."
Last year, PS3 homebrew jailbreaks, such as PS Groove and PS Jailbreak broke cover, but several firmware updates killed them off at the time.
The addition of these Firmware updates were needed if you were to play games like Medal of Honor.
If true, this new release apparently means that users can now develop homebrew apps, bootloaders and more, and digitally sign them to the PS3 with no risk of a Firmware update to close the hole (thanks, Mike).
The move allows apps like XMBC, which plays old SNES games, to be used on PS3.
The publication of the codes could also have major implications for piracy. Assuming the release is legitimate, users can now circumvent any kind of restriction Sony may issue to stop downloaded games running on the machine.
"PS3 security in tatters"
The news is just the latest blow against Sony in what appears to now be a fully lost war against hacking PS3.
Speaking at the 27th Chaos Communication Conference at the end of December, the Fail0verflow team claimed, as per Digital Foundry, that "PlayStation 3's internal security scheme is a shambles, with all of its major anti-piracy features failing abysmally. The system is so vulnerable that hackers now have the exact same privileges as Sony in deciding what code can run on the console."
Fail0verflow claims to now be in possession of all of the encryption keys Sony uses and can create DLC-style packages that will run on any PlayStation 3, including custom Firmware upgrades.
Fail0ver's presentation at 27c3 made the case that PS3's OtherOS staved off interest in hacking the machine, postponing piracy for years.
When OtherOS was removed, said the team, piracy followed.
Speaking to VG247 today, a PS3 developer said he was "angered" that PS3 had been so completely cracked, but that there was the real possibility that the news could boost hardware sales.
"It may actually be good for PS3," said the coder, speaking off the record. "Remember PS2 was massively pirated too."