Red Dead Redemption 2: Get unlimited gold bars with this glitch before it's patched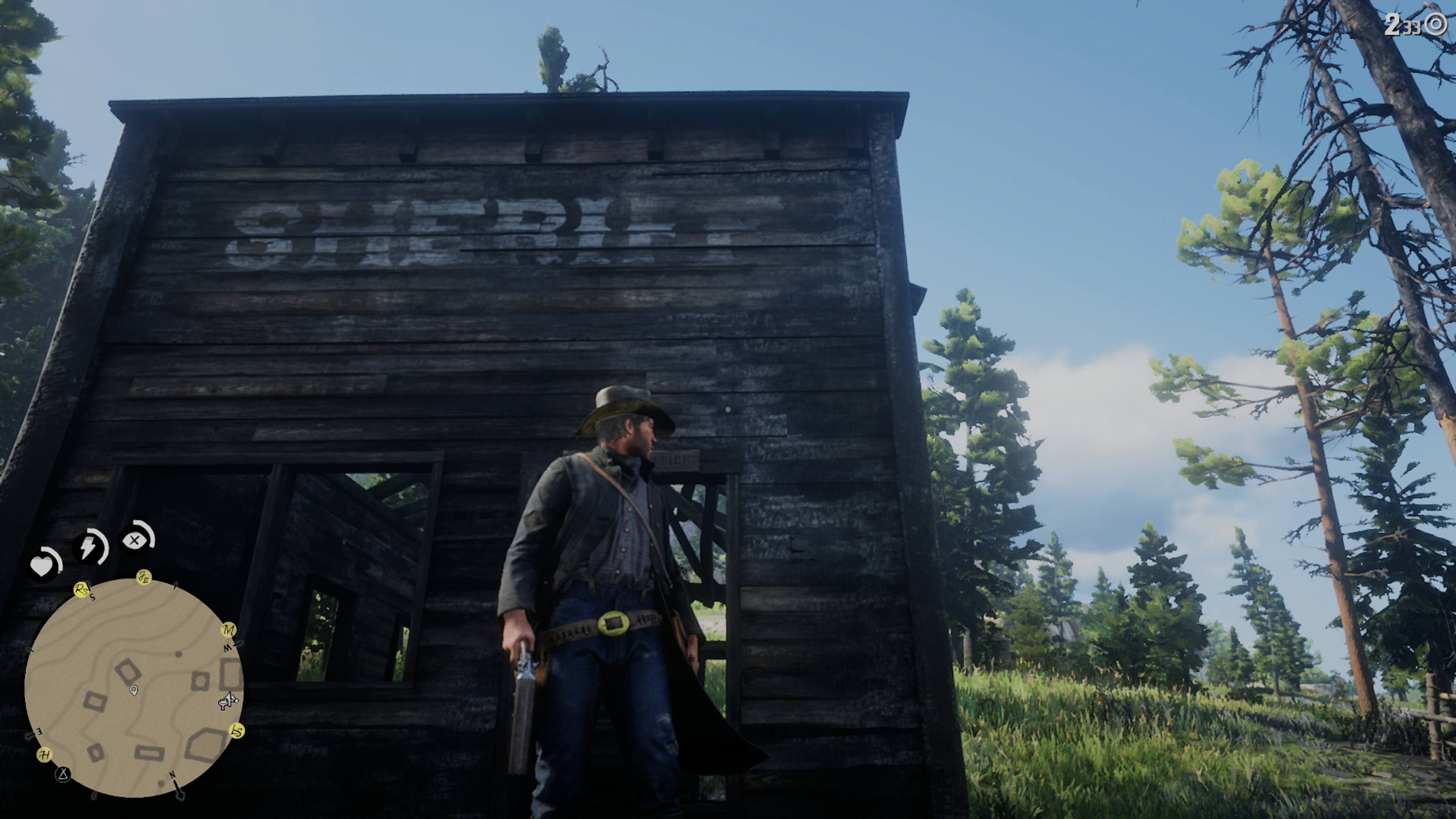 Glitches and bugs can often be game breaking, but every now and then we find one that offers great rewards.
A glitch has been found that, if done properly, will reward you with endless gold bars. Easily the most valuable items in the game worth $500 per bar, exploiting this gitch will give you enough cash to upgrade your camp, buy a new gun and a whole new wardrobe with some change left over.
Red Dead Redemption 2 Gold Bar Glitch
There are some specific steps you need to carry out which we've detailed below. Keep in mind that if you've already looted this box, this glitch won't work.
Where to find Limpany
You'll need to head to the Sheriff's office in Limpany, a burnt out town. Limpany is directly South of Caliban's Seat and just North of Flatneck Station. It is very close to your base camp at Horseshoe Overlook, so the quickest way to find it is to head back to camp and start from there.
How to get unlimited gold bars
So, here's what you need to do:
Locate the Sheriff's office.
Search for the loot box under the desk.
Open the loot box, which will then highlight the gold bar.
Interact with the gold bar and as Arthur reaches down, pause the game.
Go into the Story menu and save the game.
Now, load back using the save you just made.
You'll need to head back into the town, to the Sheriff's office.
You should now be able to pick up as many gold bars as you can carry.
I managed to pick up 30 gold bars as that's all my inventory would allow. If you've already looted this spot then sadly you won't get the glitch working for you, but the rest of you can become richer than your wildest dreams.
There's every chance Rockstar will patch this, but until then get your fill of it. You can also find the treasure map for the Le Tresor Des Morts bonus content mission in Limpany, so if you pre-ordered the Special or Ultimate editions you can kill two birds with one stone here.
If you're still looking for more gold bars, check our guide on where to find gold bars and sell them. You can also check out our guide on how to get rich quick by more traditional methods.
For more tips, tricks and walkthroughs, check out our complete Red Dead Redemption 2 guide.
Red Dead online will be available to all players soon, so here's Red Dead Online beta guide, with tips and tricks to get you started in the single-player story missions and multiplayer modes, how to unlock all the weapons, Ability cards and more.